I told my husband the other day about how journalists who had "beats" get all the stories.
For instance, when I was a junior journalist for general news, I had to give off my story if it related to someone else's beat.
WHAT IS A 'BEAT'?
A 'beat' is when you specialise in writing about a certain industry. For instance, you get a sports beat, an education one, finance, politics and crime. So if you get an education story and it's not your beat, chances are good that you have to hand that story over. Sad hey.
Sometimes the editor would allow me to work on that story I pitched – but then I had to work with whoever's beat it is. It's simply because that person with the beat, has a lot of contacts in that industry. This person has also done a lot of stories and research for this beat, so he or she will know how to juice up the story. He will also tell you if a certain angle has been done already.
Bloggers would refer to a beat as niche [in the blogging world].
Your blog has a certain niche, meaning you write about something specific. For instance, you get mommy bloggers who will write mostly about motherhood things, a fashion blogger writes and showcases fashion on his or her blog. Other popular niches include sport and fitness, travel, gaming and lifestyle.
IT WORKS TO HAVE A BEAT/ NICHE
As a junior journalist I realised why a beat was important. It's great to write general news, but the big or breaking stories mostly falls in a beat. Here's why I think a beat is important:
– You build contacts within that industry. You then regularly chat to these contacts to do follow up stories and to find out new trends or any news relating to the beat. People within the industry, like a spokesperson for an organisation within your beat's industry will know to send press releases and invites to events.
– It's easier to come up with story ideas if you have a beat. When you have a beat, almost anything can turn into a story for your beat. The experts you know within your beat can often help you by commenting on the story.
– You become a trusted expert in your beat (niche) and people come to you for advice. Even readers or people within the industry will call you, because they know you handle the stories in this beat. This is also how your contacts (sources) and audience start to trust you for your content, because they know what they are getting. You get your inside scoops this way too.
– You can compete with others within your beat. [Note: Journalism is a competitive industry. It's all about breaking the news first].
– You can also get advertisement from brands or companies or individuals based on your beat or niche.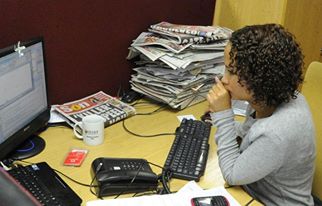 MY NICHE WAS GHOSTS
I was working for Die Son daily newspaper in Port Elizabeth when most of the interesting beats were taken. For those of you who don't know, Die Son is a tabloid newspaper.
Anyway, I tried my hand at the following as beats: court reporting, ghosts and any paranormal activity reporting, and reporting on cultural issues of groups like the Khoi-people.
Although my colleagues didn't ever want to do the ghost and paranormal activity reporting, this was one of the popular sections for our readers. Our newspaper always got a lot of comments on these stories.
My aim as a writer is to inspire, to educate and to make people laugh. So I didn't really care much about ghost and paranormal activity reporting not being seen as real journalism. For me it was simple – it was what most our readers wanted to read.
I remember someone calling me one day about his car that broke down alongside the road. The man and his family were on their way to church when this occurred. I can't remember exactly what happened, because this was years ago, but here is the story:
While driving on their way to church on a highway, the car started to overheat. Shortly thereafter smoke came from the bonnet and a fire started from there. The man and his family had to rush to get out of the car.
I had asked the man if he thought the devil caused the fire – meaning, the devil didn't want him and his family to get to church. The man's answer was yes. That story got a popular poster. Had I not asked him that, the story probably wouldn't have made the paper, or it might have only been a small story in the paper.
See what I mean: I made a general news story fit into my [then] beat.
The same concept can work for bloggers. You get a story, but you have to report on it based on your niche for your audience. If I worked for the entertainment industry, I cannot write about sport. Unless, I could find an entertainment or lifestyle element to the sport event I covered.
Related story: How to start blogging for business or yourself
For instance, if you interview a sports star for your entertainment beat, talk to him or her about other hobbies or things in his life that your audience can relate to.
I was once on a plane from Johannesburg to Port Elizabeth next to cricket player, Morne Morkel. This awfully tall looking man was sitting next to me and said "hi". It was on Christmas Day or something. Both of us had to work in Port Elizabeth.
I didn't know who he was. I was so embarrassed when he told me his name, because it sounded familiar. I didn't take a photo with him, because I was embarrassed – a journalist that didn't know her sports stars. Ask me about rugby stars – I can answer you when you ask about rugby.
Anyway, I told my colleague, a sports reporter, and he wrote a lifestyle sport column about my experience. My experience did not make it as a sport news story, but my colleague thought it could still make his sport section pages.
Yes, I am still embarrassed that I didn't take a photo with Morne Morkel, because I didn't realise who he was.
Related stories: Ideas to help you start blogging + My reversed bucket list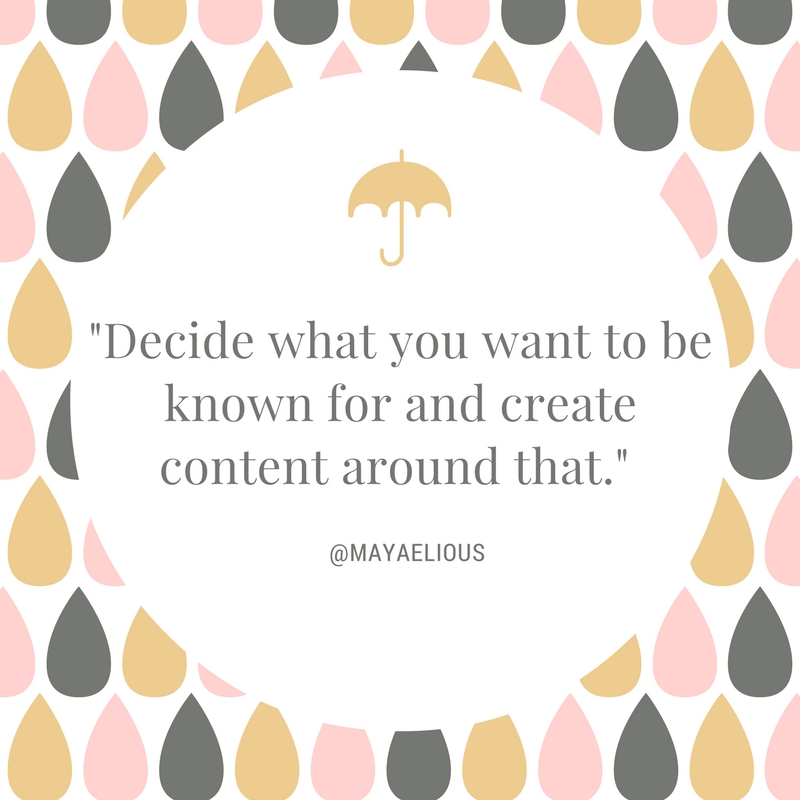 THE TROUBLE WITH A NICHE
As a blogger, it was (and still is) tough to identify my niche. I don't want to be a mommy blogger, I once said. I later found out that mommy bloggers do not only write about their children.
I realised that a niche could also be something that people remember you for. For instance, if I want any advice or information on child adoption, I would go to Sharon of The Blessed Barrenness. I also know she has close connections with local authors – she sometimes reviews books of local authors.
For any information on travelling or living in Dubai, Karin of Desert Missus is the go-to person. To learn about homeschooling, I can go to Shaveh of The life of 5 Feders' blog. Shaveh is also the wife of a pastor who travels a lot. I can identify with her, because my husband often works away too.
Carly of Mom of Two Little Girls shares her adventures as a soccer mom and why (sport) competition in schools is important. She also recently gave tips on how to keep your child busy if you want to do your own thing.
And me? I write about entrepreneurs- and authors' journeys. I also share what I have learned on storytelling.
My advice to you if you are struggling to identify your own niche: just keep writing; you'll find something that people will remember you for.
You and your experiences are unique. Don't take for granted what you already know, because there are people who know a little less on a topic than you do.
Good luck!
Do you have a niche as a blogger? How do you decide on your niche?