Okay, let's hope it will be third time lucky for me at the Labour Department this week. I had to contact former employers (at jobs dated from 2010) to ask them to fill in UI19 forms. This is so that I can apply for the unemployment insurance fund and also get on to the database of the government for possible employment.
One company, for example, had to give a letter to say that the company's name changed. Another had to fill in my dates of unpaid maternity leave.
Secondly, I'm looking for freelance writing jobs or jobs where I can be a social media manager. If you know of anyone who needs help in that area, give me a shout, please.
BLOG MATTERS
I did a collaboration with RapidStudio where three people won a soft cover photo book. The three people were announced on my Instagram stories and I also send them a direct message. This was my first competition on the blog and I was so nervous before it launched.
I was also very excited the day I did the draw on Random Number Generator to pick the winners. It was so exciting! Once again, thank you RapidStudio for the opportunity.
Their soft cover photo book cost R79.
RELATED POST: Creating A Photo Book For The Grandparents
I attended the #JoziMeetup and the #sabloggerscafe meetup on Saturday 5 May. It was fun to meet bloggers I connected with in person. Heather of SA Mom Blogs wrote a great review of the #JoziMeetup and everything we learned there. You can read about it here.
A key take out for me from the public relations officials was that they are always keen to get to know new bloggers. So, it doesn't hurt if you pop them an email to say who you are, what your interests are (like, you're a mom who loves gluten-free products) and where you are from.
Don't send that rate card yet because that can be intimidating. PR people would like to know you first – so build those relationships!
MORE ON BRAND COLLABORATION
If you are a blogger who wants to work with brands, then you should follow Mattie James or @themattiejames online. I follow her on Instagram and she often has live videos, teaching how to work with brands.
She's an influencer from Atlanta, America.
In a recent live Insta-video @themattiejames advises that you get on the phone with brands you want to collaborate with. She says it's really important to get on the phone when doing business; talk about terms and conditions, the rates and how long payment will take.
"Do the extra step and go on the phone with them. A lot of them will keep you in mind then."
Another tip she gave was to stop the habit of pitching brands a once-off thing. Package it up: an IG post with a blog post with whatever social media advertising; don't just give them a price them for an IG post and then separately a blog post. She says this way you are putting yourself in a situation where you get more money.
Thirdly, she advises influencers to get into video. "Not just YouTube – I want you guys to think about Instagram story video and Instagram post video; video content is so huge on both platforms. You need to be posting one video a week…"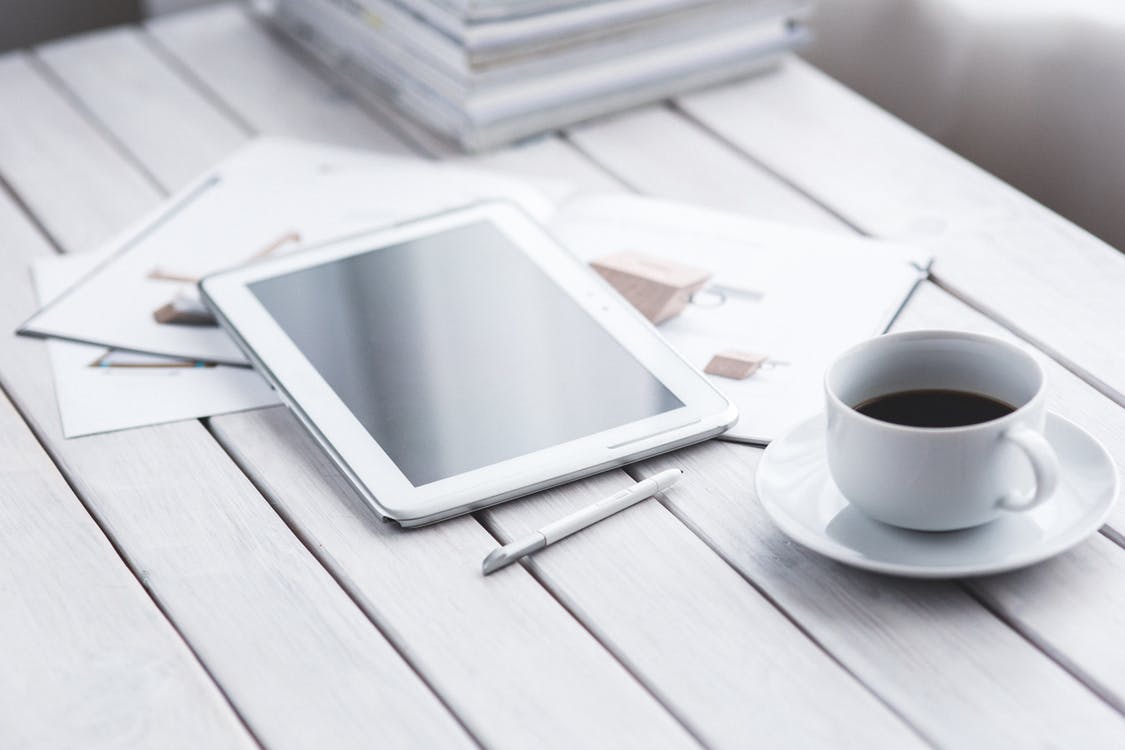 LESSONS LEARNED
I finished the book #GirlBoss by Sophia Amoruso. I realised that it doesn't matter if you come from a well-off family or not, life can knock you down. It depends on you on how you change things to make a success of yourself. This entrepreneur started her journey from nothing, learned as she went along and created a successful business in the end.
Second learned is that most of us have fear when starting something new. You have to do your thing despite the fear.
MOTHERHOOD STUFF
I did something bad the other night. I threatened my toddler because she was busy playing around while it was bedtime. Lights were off already.
I told her if she doesn't stop playing around, I'm going to comb her hair. (She hates combing her hair.) The threat made her calm down and she eventually fell asleep.
After she was fast asleep I combed and plaited her hair – I try to do this normally when she is watching television or keeping busy with something.
Anyway,
Potty training is going great. We're wearing nappies only when it's bedtime. We dance when we poop in the potty, so we haven't had any accidents in the panty yet.
Princess' favourite things are singing, dancing and doing Ring A Ring A Rosie with me or her Daddy. She also loves pumpkin I cooked last weekend and calls it "carrot". I didn't correct her.
She enjoys her building blocks and drawing different shapes.
What's new your side or what have you been doing lately? Let me know in the comments below, please.