Hello everybody!
Welcome back to the Money Mistakes series. In November 2017, I started off sharing my own experiences of bad financial decisions I made and then had others share theirs. The series continues.
Today Jeanette Theu shares her story. I cringed a bit when she told me her experience because it's something I went through too. I used to buy groceries on credit, especially during December and January holidays. We live in Johannesburg and every year we visit families in the Northern Cape and Western Cape, so it was easy to buy on credit. The temptation, sjoe!
This year I saved a bit and planned ahead, so I bought some perishables weeks beforehand (for January). Planning helps a lot!
RELATED POSTS: Money Mistakes I Won't Make In 2018 + How To Prepare For Your Unpaid Maternity Leave
Anyway, here's my interview with 27-year-old Jeanette Theu who lives in Midrand, Johannesburg.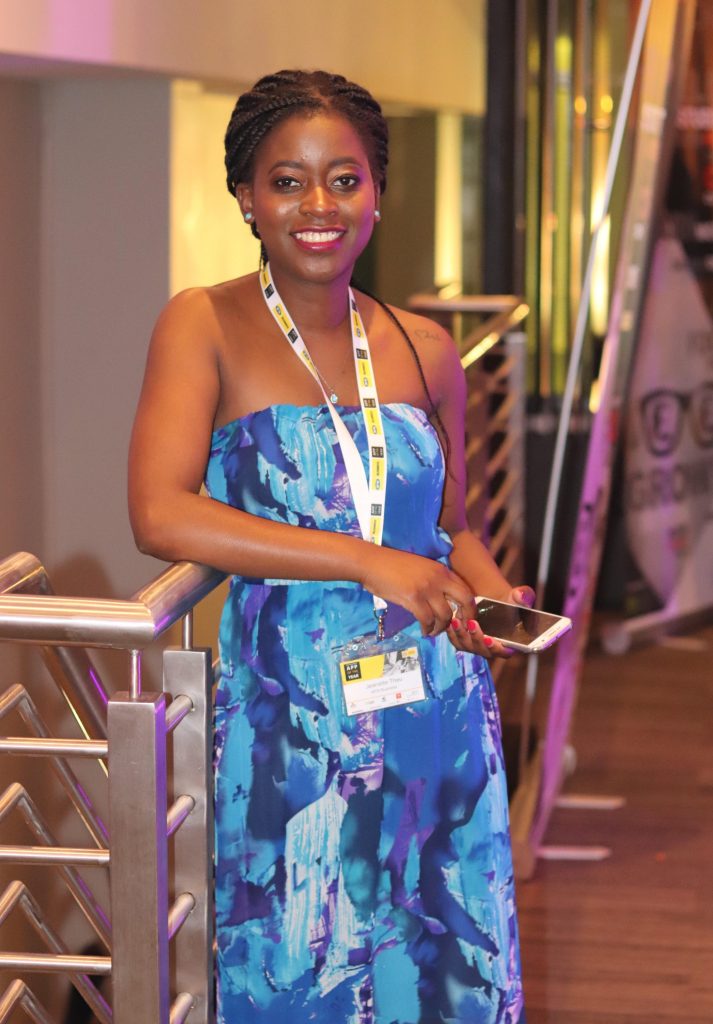 Melissa Javan: Tell me a bit about yourself.
Jeanette Theu: I'm a marketing professional and I have a separate blog (which I need to start writing on again). I've been working in the information and communications technology (ICT) space for five years.
MJ: Tell us what does a marketing professional do.
JT: I work for an IT (information technology) company and I am a marketing manager there. My role to support the sales team with marketing to help grow and acquire customers.
MJ: Are you employed or own your own business?
JT: I'm employed (the main source of income). I'm also the co-founder of an NPO called GirlCode and own a company that sells hair products. I'm a blogger too. I do a lot (laughs).
MJ: What's it like to juggle a full-time job and have a side-job (the hair care product)?
JT: It's challenging but an understanding has to be made before you start anything.
MJ: What is your priority when it comes to the initiative vs your job?
JT: So with me, I like getting involved in new things. I felt my job wasn't doing that so myself and my friend started new projects.
The hair care products are not as intense because most of our selling is done on the phone and on social media. We deliver during the weekend and during work lunches.
GirlCode is done during evenings and weekends, it helps a lot when the company you work for understands that what you do outside of work is important to you too. I have been lucky enough to work for two great companies and great managers within those corporate who believe in what you do and allow you to shine.
I have actually just started working on a new project which that will be based on YouTube that I am super excited about.
The main thing is about being excited about what you do that will motivate you to keep doing it.
MJ: What are the worst money mistakes you've made?
JT: Buying everyday items on credit and letting it accumulate to crazy amounts.
MJ: What lessons have you learned regarding money?
JT: Live within your means.
MJ: What tips can you give us regarding the lessons you've learned?
JT: A lot of us want nice things and companies have found creative ways to separate us from our money. For instance, most of us wouldn't buy an expensive phone if it wasn't for contracts.
MJ: Who (and where) taught you about money/ making good money decisions?
JT: My dad is where I learn most of my good money habits from. I do think my mistakes have been my greatest teacher.
MJ: Please share your blog URL and social media handles.
JT: jeanettetheu.co.za
FB – Jeanette Theu, Instagram – Jeanette Theu and Twitter – @jeantheu
Thank you so much Jeanette! What did you (the reader) enjoy about this interview? Please share in the comments below.