The first poem Melissa Rambally wrote was when she was 12 years old. The writing-bug got hold of her heavily, because at the age of 14, she finished her first short story. Years later, she is now a part-time author known as Melissa Kate.
The Durbanite says this long, hard journey to get her first fiction book published taught her to take rejection like a champ. "It's a tough journey," she explains. "When you write your story, it's your baby and you cannot quite understand why others don't love it (your work) as much as you do.
"But you must pick yourself up and persevere. Keep at it," she advises.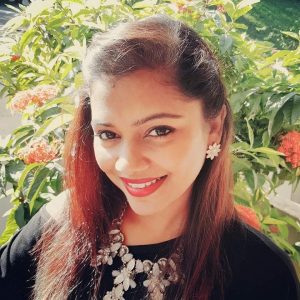 This year she debut her first romance novel, Waiting For You. Rambally recently released her second novel, Love in the Fast Lane.
When Cassarica Nadas of the Amazeblog asked her what she enjoyed about writing, Rambally said: "I just love the thrill of a new love story. I often watch movies or music videos and get so disappointed with a cliff-hanger or a negative ending, and I always think 'I could have done that so much better!' Who doesn't love a happy ending?"
She also told Amazeblog that it helps that writing goals are set. "I try 5000 words per day and for now I only have Sundays to sit down and get the words on the page – the earlier the better."
The toughest thing about writing is the dialogue, Rambally confesses.
We spoke to her about what it takes to finish your story and get it published. Is it a walk in the park or do you have to hustle?
Here is the question- and answer session we did with her:
Why the pseudonym 'Melissa Kate'?
Melissa Rambally (MR): There was no special reason for it. I just like the way the name sounds – it's classy and elegant.
What is your profession?
MR: I'm a Human Resources Business Partner for a Food Service Company.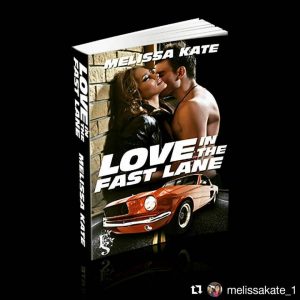 What steps did you take to become an author?
MR: The biggest step is to get the words on the page. I am a compulsive planner so I keep a notebook with me at all times. Before I even sit down to start Chapter One, I research elements of my story, and I jot down ideas and possible scenes. It then all comes together once the fingers het tapping on the keyboard.
After that, it's a matter of having people around you who will read your manuscript and give you honest feedback.
Then it's the editing; ensure your formatting and spelling is a 100% and submit to potential publishers.
How did you get a publisher?
MR: I did A LOT of research.
Each publisher has their own guidelines for manuscript submissions which are kind of painful because you can't send them all a generic mail with your story.
I got MANY rejections, so very much and because I am human, I started to get despondent and feel like "What's the point?"
By chance I sent my book to one last publisher and I assure you, the day I got the email to say they wanted to offer me a contract, I thought for sure it was a big hoax. I didn't tell anyone I got a publishing contract till I saw my author profile on their website. Lame I know!
What do you enjoy about being an author?
MR: The achievement of knowing you have your name in print – it's every writer's dream. Oh and definitely when people love your books, nothing quite like it.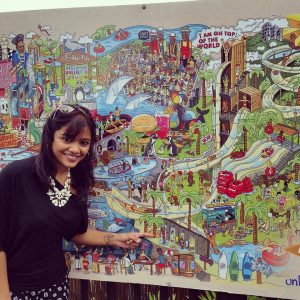 What would you say are small achievements in your author journey, especially those you have achieved this year?
MR: I'm still a fairly new author – I have only been published this year so I'm still green in the game. It was quite a proud moment when my local newspaper printed an article about me.
Are there misconceptions about what you do?
MR: I don't think so. I am a pretty open person, what you see is what you get. I tend to also share a lot about myself on my personal blog and my social sites, so there's always clarity about what I am about and what I write about.
Before you tell us about what your books are about, share some tips for aspiring writers.
Write from the heart and write, because you have a passion to give your characters life.
Don't give up when you get knocked down. It's a tough road to get published, but it is achievable and it's the greatest accomplishment. You got this!
Please share what your two books are about.
Waiting For You was my debut novel. The blurb reads:
Audrey Kelly finds her way back home to Crystal Valley with her bruised pride and a shattered dangerous past mocking her rear view mirror. What she didn't expect was to be face-to-face with Adam Parker, resident bad boy, sexy Navy SEAL and one of the reasons that Audrey ran all those years ago.
Audrey was the last person Adam had ever expected to see back in Crystal Valley. Over a decade ago, they shared a sizzling night together before he received the worst news of his life and he hasn't seen her since…until she moved back unexpectedly. She was no longer the sweet innocent girl he once remembered, but Adam has his own problems without having to deal with Audrey's ice princess recital, no matter how tempting the auburn haired seductress may be.
Sparks begin to ignite between them but can they accept Audrey's past when it threatens to engage them in a dangerous twist? Can they save each other from themselves and stop running once and for all?
Love in the Fast Lane was released in November 2016 and its blurb reads:
Race car driver, Nathan Wolf, is primed to win his first championship. A thriving career and sexy holiday fling have Nathan riding the high life. But the past haunts him and could ruin it all.
After six long years, Brielle Woods has finally put the past behind her. Or so she thought, until she bumps into the hotshot who turned her world upside down and left her…to raise their son…alone.
Can they overcome baggage from their past and give into the passion that still burns between them? Or will they lose the chance at true happiness and the family they both long for?
Thank you Melissa for sharing. We wish you all the best for the future!
PS. What did you enjoy about this interview?