Turning 30 made Eleanor Douglas-Meyers decide she wanted more in life. Looking back, she is grateful that she then made a bold choice to quit her job and became an entrepreneur.
"Last year I turned 30 and realised that i had been in the same environment since university," Eleanor explains. "I wanted to try out more things.
"So I resigned, took on some short courses [on things like branding, SEO, marketing, sewing]. I started sewing kids' gifts for income and decided to re-evaluate my life…"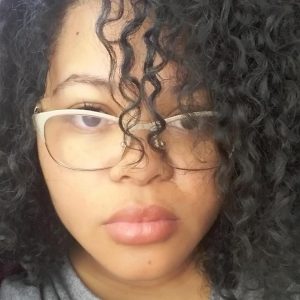 WHAT IS SHE UP TO NOW?
"These days I write articles and advertising copy, design for the paper and take on various projects as a way to generate income and also to keep the creative juices flowing."
Wow. I met Eleanor also known as Just Ella Bella (on her blog) in 2014 while being on a job. We were both journalists and were reporting on an education-issue in Uitenhage.
We clicked instantly.  I think it's because one: she is very friendly and two, we both have curly hair [we both seem to love the wet hair look].
On the same day I told her about my miscarriage and Eleanor revealed she lost a baby too. She was really open about it. It helps if we are open about things even if it is really heart-breaking to talk about it.
JUST ELLA BELLA
So a few years later, I started blogging [July this year] and met up with Eleanor again, virtually. Her blog teaches moms (or anyone who wants to) how to create things like a monster wallet for your kid.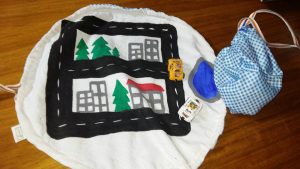 Here's a Q&A I did with Eleanor:
You're known for blogging about DIY. Since when did you enjoy doing DIY?
This started while I was still a kid. I have always loved making things -from clothes and homes for my dolls to gifts for my family.
I come from a rather creative family (my mom sews, my dad DIY's everything) so I think it's genetic in a way.
Tell us about the projects you have done relating to DIY.
I'm all about saving money, so I do gifts and décor. Since becoming a mom I do a lot of things for kids. I have columns on Tums2Tots and MyHeraldLive, sharing the kid-related things.
Where are you from?
I am from Uitenhage in the Eastern Cape.
Tell us about you.
I am a mom to an extremely precocious little boy and wife to a straight laced homicide detective. I'm a bit of the arty farty type so it makes for an interesting mix.
I am a journalist by trade and work as a freelancer. I spend half my week in an office doing newspaper layout and the other half writing articles from home.
I also run the #ECMeetup with my blogging friend Luchae from the blog My Spreadsheet Brain so this keeps me quite busy.
How old is your son?
He is three but is waaay too big for his boots.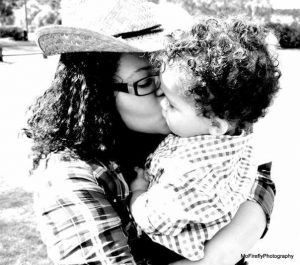 You make your own kids' clothes like scarves. How did that happen?
I have since closed this side of my freelancing business – I mostly write and organise events things now
How has your journey been?
Some days I want to cry and some days my heart is so full of happiness, it could burst. I have learnt so much about the media industry and about business in the last year. This makes me extremely grateful for that moment I decided that "I needed more".
Do you make money from your blog?
Off and on, I do sponsored post and do ghost writing for other sites. It's enough to plow back into the blog like pay for the site but it's certainly not rated as a steady income at the moment.
What has been your most popular DIY post?
Funny enough, the most popular was the easiest. I stuck some magnets onto those mini groceries from Checkers and people went crazy for it – how unexpected!
Anything else you would like to say, you're welcome to.
Find like-minded people. I have business besties and blogging besties (outside of my usual friendship circle). It makes the world of a difference when you can vent to someone who gets it. For someone who has had to wait for payment from clients or had their whole blog post disappear, it will keep you grounded, trust me 🙂
Thank you Eleanor for your time. We enjoyed getting to know you!
If you want to share your small achievements, email melissajavan1@gmail.com.