I am so looking forward to the holidays just so that I can go visit my family.
I realised that one strongly feels the need for family when you become a parent. Really, it does take a village to raise a child. So yes, I am looking forward to visit my family, because then I can share my duties.
There is no denying this: I am looking forward to my mother offering to bath my child.
The past few months I have learned to try and juggle being a working mother and a blogger. It is not easy and it is very frustrating.
So Cassarica Nadas, mommy of the online bloggers' network The Blog Tag, here's my answer to your question about what is my ideal festive season: My ideal festive season is being with my extended family – parents, adult daughter, sibling, cousins, aunts and uncles (in no particular order).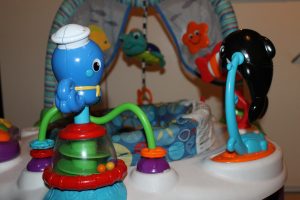 MY NETWORK LIVES TOO FAR AWAY
My parents live in another province – the Northern Cape. We will have to drive more than 1300km from Johannesburg to go see them. All of us cannot wait, because the last time the grandparents saw the Princess was when she was three months old.
She could hardly even move around if I remember correctly. Princess is now crawling all over the place, packing out the book case and learning to walk. I also often find her singing or talking while she is busy playing on her own. Her dad says this is a good sign, "it means she has a great imagination."
Princess was hardly a month old when I realised that I needed a village here in Johannesburg. It really sucked that my parents couldn't physically help me raise my child when she was still a newborn. Yes, my husband was around, but I felt that another mother would help me better.
A few friends around here chimed in and even offered their nannies whenever I felt like I needed a break. This is the thing I noticed: other parents show their support. Even strangers, like this one lady took care of my shopping trolley when it seemed to be rolling away while I stood with a baby in my arms. We were both standing in line to buy pies at a shop that day.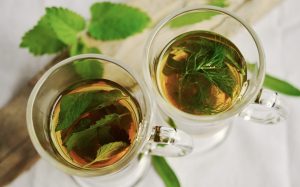 FAMILY MEANS FUN
The last time we had a get-together in the Northern Cape during December 2014 holidays was really fun. A lot of the families who came to visit my parents, booked themselves into chalets. We had this system where each day a group would have his chance to cook for the day.
I enjoyed the variety of dishes. For instance, my one aunt has a fish braai. In one of the fishes, there was even cheese in it. I LOVE CHEESE!
It was also a time to play games like dominoes and tennis. I woke up early one morning before we went to the beach for the day. I made a list of questions to ask my cousins. I was the game show host. It was a challenge to for example come up with questions about songs, because the ages of my cousins ranged.
I plan to set up this informal 30 seconds game again. I remember we laughed a lot while playing this game.
One of the challenges was: whenever a team loses a round, that team must abba (piggy back) the winning team. And like I said, the game had different ages and sizes of people participating.
TAKING THE BREAK IN THE NAME OF THE HOLIDAYS
For December, Mel's Postbox is taking a break. Yes, my mind will probably not switch off yet from content ideas. I don't know about you and your profession, but as a content creator, I always think of ideas.
The last time when we drove long distance – to Cape Town – I brought along my notebook and pens to write down ideas. I even created some of my blog posts in the back of the car while Husband was driving. It happens J
With my invisible blogger hat on, I plan to talk to my mother about her gardening. The last time I was there she said that she uses Rooibos teabags' ingredients in her garden. That might be a good topic to write about next year.
I THANK YOU
I had a great couple of months as a blogger, so much that I am excited about next year. Yes, it is tough being a working mother of a busy 11 month old daughter who is busy teething. Sometimes, like last week I find myself so tired that I cannot focus on my blog. Last week was a bit tiring, because I was still recovering from a heavy cold I had.
For example, on Thursday 1 December 2016, I had such a great day networking with people at the Global Summit on Community Philanthropy. I didn't only do networking, but I covered a story for my work and I did some live tweets. I think talking to so many people really tired my out.
For the first time I was also part of a speed-networking session. It is a similar concept of speed dating, as you would see in the romantic movies. People sit in two rows, with each person having another person opposite him or her. Then when the bell rings the second time, the one row moves up. Eventually I met and introduced myself to six people.
Anyway, I would like to THANK YOU for being part of my journey, for being in my village the past few months. I enjoyed learning from those who were active in leaving comments. Thank you for reading my blog posts.
I wish you a great festive season and hope you have a joyous holiday season. Travel safe, arrive alive, don't drink and drive.
PS. What are you looking forward to this holiday? What are some of the family traditions you share?