Hello everyone.
Today we are chatting to 19 year old fashion blogger Luke India Ramos about his favourite photo-shoot locations in Cape Town. I spoke to Luke a while ago and asked him what to wear this Summer time. Well, one thing he said he won't pack away yet is his thin fabric poncho.
I am keeping some of my jerseys out, because Johannesburg's weather is unpredictable. It rains during Spring- and Summer time.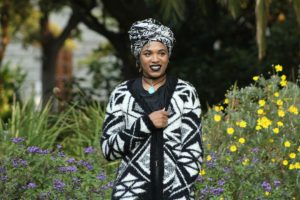 HIS SMALL VICTORIES
Before we learn about Luke's favourite photo-shoot locations, he tells us what small achievements he's had this year. This is part of Mel's Postbox's "Small Achievements" series.
This grade 12-learner of Malibu High School says his small achievements are regarded as "BIG MOMENTS". You go Luke!
He was first asked to be Master of Ceremonies (MC) at his school's annual Mr and Ms Matric event. "I didn't know I would be able to pull it off, but I did! I was a hit, because I was later asked to be MC for my school's cultural evening event.
"It was so much fun!"
He says another achievement was when he was selected as guest speaker at the career day of the matrics 2016.
Luke added that he was first featured as a blogger by Mel's Postbox, earlier this year. Awww, it's a pleasure Luke! We are proud of your big moments.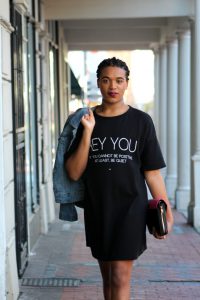 WHY HE STARTED BLOGGING?
Anyways, I met Luke through social media. I liked his fashion images on his site, Style The Blog. This South African matriculant started blogging from August last year. "It all started after watching back-to-back episodes of Fashion Bloggers on E! (channel 124).
"I was really inspired and motivated by what those four Australian bloggers of that series did, that I decided to start my blog."
Ramos says his favourite local bloggers include Jade Robertson from Just Jade Blog, Nadia Jaftha from the Birdline Blog and Aisha Baker from Baked The Blog.
Ramos, who lived in Blackheath and Eersteriver most of his life says besides his love for fashion and make up, his has a great interest for photography and travel.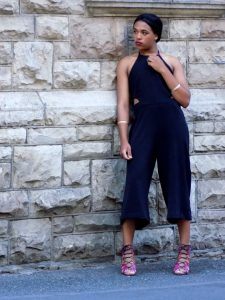 FAVOURITE LOCATIONS
His favourite places to do a photo-shoot [to get images for his blog] are Stellenbosch, Long- and Bree Street in Cape Town, the Company Gardens in Cape Town and Observatory. "Long Street has to be my all-time favourite location to shoot because it has that city vibe to it and I love anything city.
"The street is always busy and along with the amazing buildings it creates the perfect backdrop for my street style looks."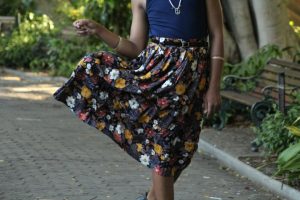 Whenever he has time to take a break from shooting (for his blog), Luke says his favourite hangout spot is Smak Delicatessen & Restaurant (also known as Smak Deli) in Bree Steet, Cape Town.
"This is a coffee bar but has a more minimalist millennial theme. My favourite part about the deli is the fact that one can make up your own sandwhiches to order," he says.
He adds: "In Long Street there is Beer House Coffee Bar – it is the one place you can enjoy local and international crafted beer and they have a menu that consists of delicious locally sourced food."
MORE ABOUT LUKE
Luke, who is one of five children says blogging helps him escape from the pressures attached to being the eldest.
Although he has not been blogging for a long time, this hobby taught him to be patient. "I've also learnt that you should plan ahead… prioritise.
"Don't try to do too much at once – just take it one day at a time," he advises.
You can also follow Luke on Twitter: @lukeindiaramos
[This post was first written as part of The Blog Tag's Spring theme. Thank you for reading!]
PS. What are your favourite holiday- or photo-shoot locations? Also, what was a small victory for you this year?