A lot is happening right now – we're in a pandemic, we live with the fear of contracting the Corona-virus, there's salary cuts, there's retrenchments, and and and…
What's been happening your side?
For me, I've been the juggling of a full-time job with a side hustle, I've been trying to make time for my family and trying to find some me-time.
I started a new passion project – it's discussions with women on Instagram Live. It's about money and mindset, and how we can empower ourselves.
This week, on Saturday 11 July 2020, I interviewed Phumeza Langa, founder of #SistahoodHour. We spoke about Passion Projects. Today I'll be sharing lessons I've learned during this discussion with her.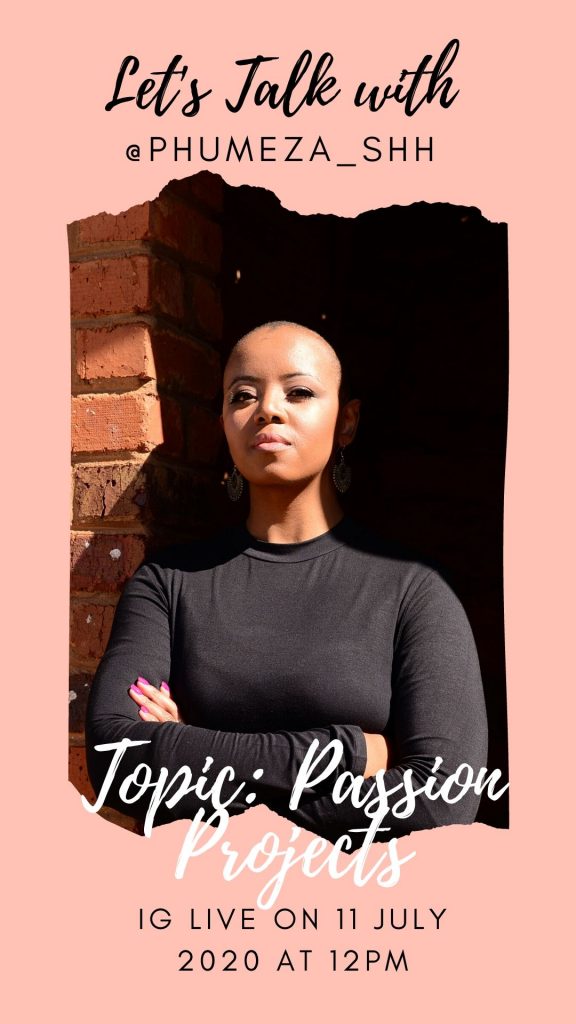 During our chat, Phumeza explained why she decided to start #SistahoodHour, a Twitter chat which is hosted on Wednesdays at 1pm – it is hosted to discuss women's issues.
When she started #SistahoodHour, it became her "release" and "happy place" when she had a crazy day. I can totally relate to this – having a passion project is a way of "trying to hold onto yourself," as Phumeza explained.
We also spoke about:
– Our office toilet stories
– Treating yourself as a brand and business, especially while interacting on social media
– Tools and resources to use when you're trying to monetise your passion project
– How to add value to people's lives (using social media)
HOW MY PASSION PROJECT STARTED
I've been blogging since 2016, but recently I just didn't feel like writing a blog post. I'm a Writer by profession, so doing it in my free time just feels like too much. Hence the reason for me to consider "blogging" in a different format.
I thought of doing more video content but I was really nervous about it.
A few weeks ago, while doing interviews for freelance work, I realised that I get really energised whenever I hear someone share their story with me. Writing the story down afterwards would be a bit of a challenge – until it's done.
So again, I thought of doing audio or video content but in an interview-style format. This way I wouldn't be too nervous if I had someone else with me doing it.
On Saturday 4 July 2020, I did my first Instagram Live for the year. I interviewed my friend, Celeste Jonkers on her experience of being tested for Covid-19, being in isolation, coping mentally with the lockdown and the worries of Covid-19. See the interview here.
The next day, I interviewed Vilonchanee Naidoo about being money smart, but the audio of that video didn't turn out good – there was an echo whenever Vilochanee spoke, which sucks. I think we probably have to reschedule that interview. The video is available here.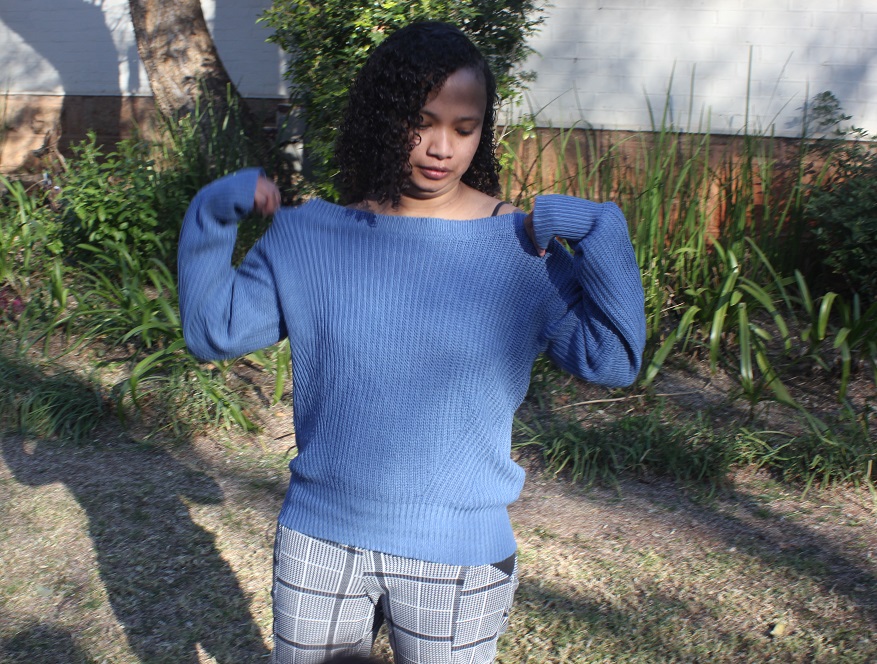 LESSONS LEARNT
On starting a passion project, Phumeza shared the lessons she's learnt:
1. Listen to what makes you feel alive, and write it down.
2. When you're thinking about doing something, try it and find out if you like it or not. Don't wait for the perfect moment nor having it look a certain way. Just start and figure it out along the way.
3. Schedule it – block out time in your calender to do it.
4. Remember, being nervous and getting excited might still stay with you for a long time. After years of doing #SistahoodHour, Phumeza says some things still makes her nervous or excited.
5. If you don't know what to do next, follow people on social media who knows what you want to be doing – there are people who want to see others grow, they might share information that you didn't know you need.
6. Also, Google it – to get answers.
7. Be conscious of what you say on social media, think about how you can add value in someone else's life with what you say.
Watch the interview I did with Phumeza here.
Let me know if you have a passion project and if you have monetised it yet – in the comments below.