It was our first grandchild's christening on Easter Sunday last year and we had to be there. It would also be the first time for us to meet her. My four-year-old daughter (then 3) would see her big sister again and also her niece (our grandchild).
Anyway, a month before the event I was checking the prices of the flights and I just couldn't afford it. I didn't want to take out a personal loan neither – I'm not about that life anymore. At first I wanted to cancel the trip, be extremely sad about it, with lots of parent guilt, then the idea of taking a train trip to Cape Town popped into my head.
SEE ALSO: What Financial Independence Means To Me
I asked Husband to go to the Shosholoza Meyl train's office to check the prices and voila! To travel per train from Joburg to Cape Town was perfectly within our budget.
Mind you, it would be my first trip with a toddler on a train and this thought made me a little anxious. How do you keep a toddler busy on a train?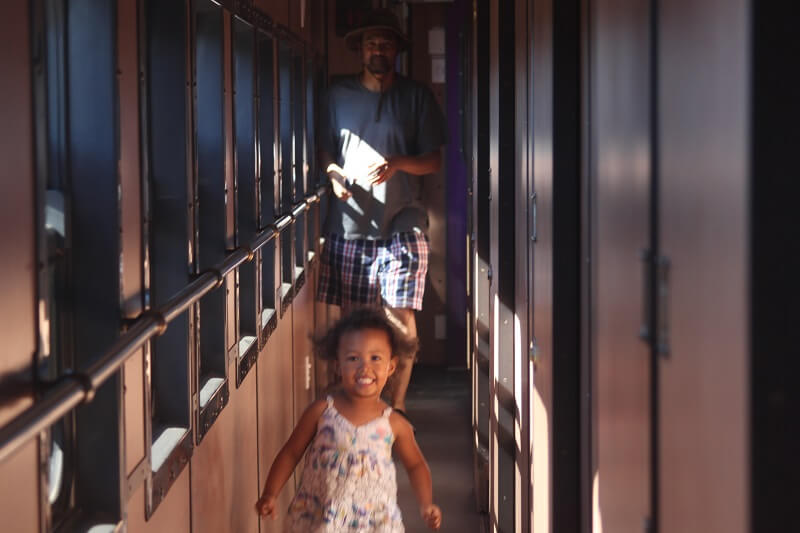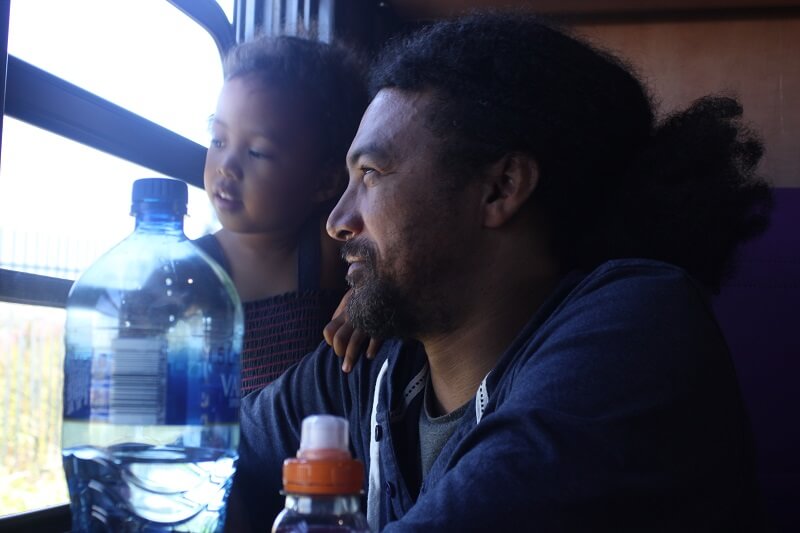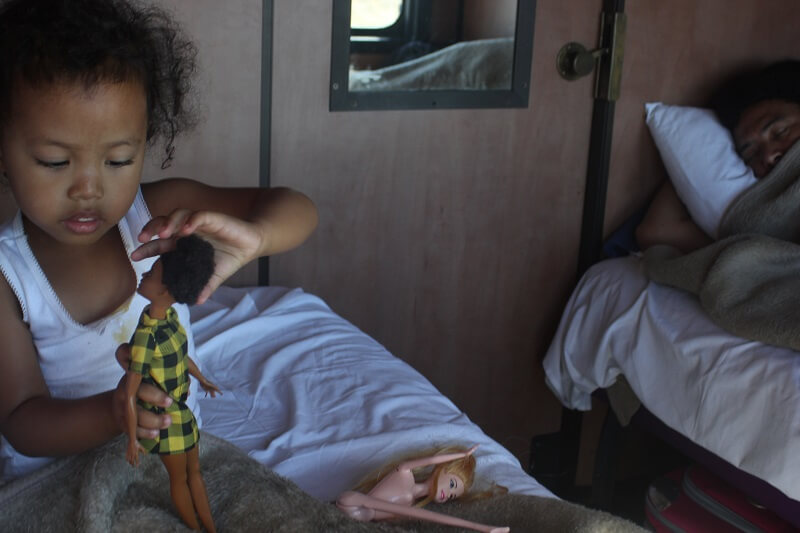 My memories of travelling long distance with the long distance train were good, during my childhood we would travel from Cape Town to Durban via the train – my parents, my brother and I. Once we also went with a group of family members – imagine, all your cousins with you on the train. It was bliss.
I'm sure that time they didn't have to consider loadshedding, heck, even us forget it might happen.
It did and we were delayed several hours – it happened during the night though.
We didn't have to drive to a destination, so we were a bit chilled, Husband and I took turns to keep our eyes open and on the toddler. Sometimes she climbed too high next to the window and I was afraid she could fall out – no matter how high the window was.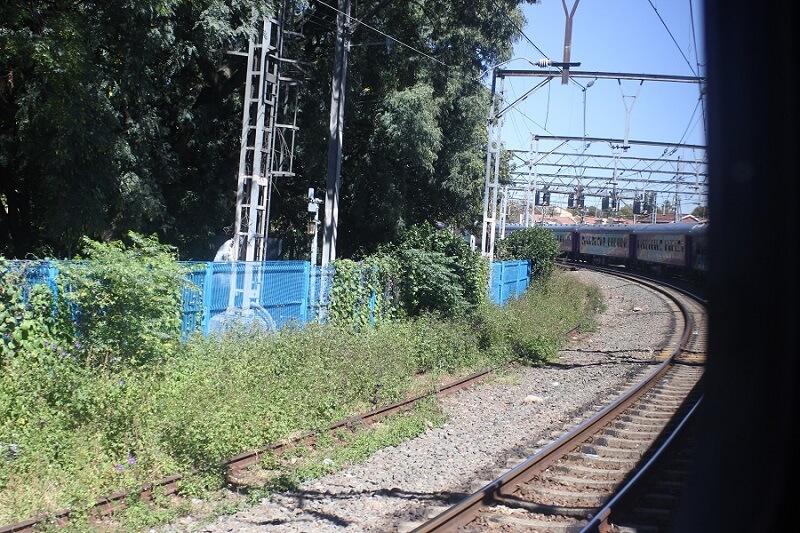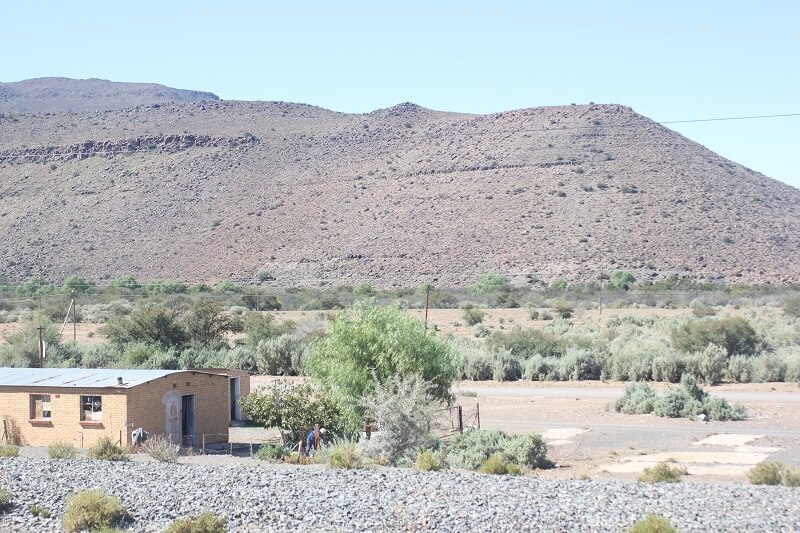 THE FOOD
The menu on the train has a limited food choice, especially if you are a vegetarian or vegan. We don't eat pork, so there is not much choice for us either (especially breakfast). You are allowed to self-cater and some people bought take-aways on the train station in Johannesburg before we left. We just opted to bring our own snacks and then bought food on the train.
When I asked for coffee, I was told that it's only served in the restaurant, they don't bring it to your cabin like they would bring the food.
THE TOILETS
After a day on the train, one of the toilets close to us were not working. This sucks because you have to share the toilets on the train and there are a limited number of toilets on the train.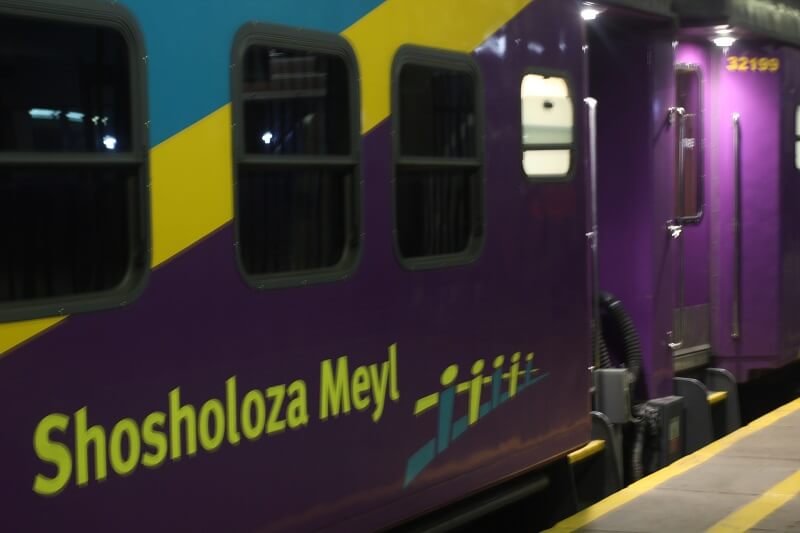 THE CONSTANT KNOCK ON THE DOOR
We could hear our neighbours through the walls and every few hours (or less) someone would knock on the door – it was mostly the train staff asking if you want to buy something from their restaurant, whether you want to buy bedding or the conductor would come at least once a day to check your tickets. You can get annoyed by this if you're a person who is used to your quiet space.
THE DELAYS
We were on the train for more than 24 hours. We had heard several hours prior that the train was delayed, which meant we would only get on Cape Town Station around 22:00 I think.
We decided to get off on a train station in Wellington, close to where our family lives. We only got a free chicken curry from the train staff because of the delay – no transport for the inconvenience.
I've heard from others that train delays occur often, so I would advise anyone taking the train to have a Plan B in case you need to organise your own transport from whatever station you are dropped off.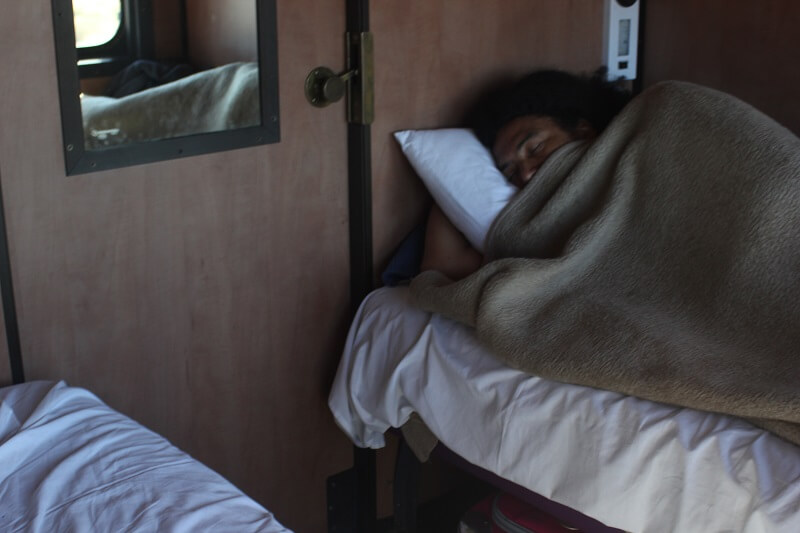 HOW MUCH IT COST
The trip came in at under R3000 – this includes the food because currently it costs from R430 per per person (economy class) to take the train from Johannesburg to Cape Town.
WOULD WE DO IT AGAIN
Yes of course! We would do it again especially because watching the train go through towns and valleys is priceless. You get to appreciate the country and its views.
We had security next to our cabin in the train.
Also, a train trip forces you to switch off because many times there is no signal (for the phones) and although there are plugs in the train, we decided to leave the laptop home (for security reasons), so there was no opportunity for us to watch movies. Next time I'll come more prepared by bringing along games and puzzles that we can do together as a family.
Would you consider to be on a long-distance train trip? If you have been on a long-distance train trip, tell us about your experience in the comment section below.