On Monday I shared the blog post "Three Lessons A Life Coach Taught Me". I mentioned my Life Coach, Kavita Govindjee in there. Below is a guest post done by her. Enjoy reading!
How many dreams have been lost and lives left unfulfilled because of a lack of vision?
Like any company, be it large or small, we must have our own mission and vision in life. While a mission is what we stand for, the vision is what we would like to achieve.
Your vision could incorporate a rewarding career, a beautiful home, being a better parent or being able to live a life filled with purpose. A crystal-clear idea of your dreams is the first step in achieving this. Once this is determined, you can carve the pathway to get there. So, if you want to live life of purpose where you choose what serves you, I strongly advise you to create a vision chart.
Let me explain why.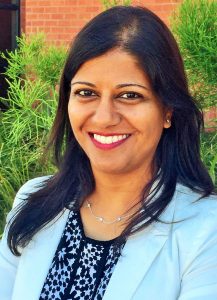 I had never run in my life, except at school on athletics day when I would begrudgingly drag my legs across the grass track. I remember feeling embarrassed because I knew that the other runners would be waiting for me at the powdered white line at the end.
After many years of walking on the beachfront and watching the slim runners pass me by, I had vowed that I would run a long-distance race one day. Just before I turned 40, I made it my mission to make that dream come true.
In addition, I was also back at university, studying Psychology, determined to pass only with distinctions.
I decided to create a vision chart to help me with this. Using Google images, I pasted my most important dreams at that time onto a Powerpoint slide (as per the picture above). It's possible to also make a collage using magazine clippings to create a vision chart.
I stuck it on my cupboard in my dressing room so that I was obliged to see it every day.
Running and completing the Two Oceans Half marathon was a crucial turning point in my life. It was a chance for me to test the power of my mind and see if everything I learnt about using a vision chart and visualisations was true.
Before going out for a run in the mornings, I would lie in bed, and using all my senses, imagine everything I wanted to achieve, as depicted on my vision chart.
In the week leading up to the race, I focused on it all day. I kept thinking about how I was going to finish the race without any injuries. Unable to sleep the night before, due to sheer excitement, I kept that vision alive in my mind.
I used my mantra "my body is strong and healthy and my mind is at peace", singing it to the tune of "10 Green Bottles Hanging on the Wall" (not sure how this came to mind but it worked!) throughout my training and the race.
It helped to ease any pain and got me through the long distance.
To my utmost delight, I ran the race and completed it without any injuries. It was the most I had run in my life and I was absolutely thrilled. As soon as I passed the finish line, I told myself to remember that I can do absolutely anything that I put my mind to.
There really are no limits as to how far your dreams can go.
Similarly, with my studies, I passed with distinctions and was accepted into the Honours programme. I chose to complement my studies with a Diploma in Practitioner Coaching instead, because my passion lies in facilitating the learning and growth of people, by helping them search within, to live intentional and fulfilled lives.
Having a vision and actually visualising it was the easy part. Balancing my career, my studies, a husband, two young children, and training for the race was tough.
Once I had set my intention of what I wanted to achieve, I started becoming aware of the opportunities that were falling into my lap to make this vision come true. I had to be open and grab them to make them work for me.
I knew that if I did the same thing year in and year out, I would repeatedly achieve the same results. I had to change something, even if it was just those two things.
Keep dreaming and visualising… find your way to where you belong. Use your vision chart to help to get you there.
This is a guest post by Kavita Govindjee (BComm Hons). She is passionate about self-leadership, personal development and is currently completing a Diploma in Practitioner Coaching.
If you are looking for personal transformation or want to gain a deeper awareness of yourself, she is offering six coaching sessions to one lucky reader at a discounted price. If you are interested, please reply with your email address, and she will contact you. Share this with anyone that may benefit from this wonderful opportunity.