Wesley Madziva believes we shouldn't just accept the information we are told – we should question- and research it.
The man with many titles of which include being a Social Media Keynote Speaker and Social Media Consultant Trainer is also co-founder of the online initiative JobAdviceSA. He is passionate about social media and the effect it has on the staffing challenges within Human Resource and Staffing organisations of the 21st Century.
Wesley, Vanessa Raath and Tim Barry are the hosts of the Twitter chat #JobAdviceSA held each Monday at 16:00. They host the Twitter chat for job seekers and recruiters offering advice. The topics of this chat range from job hunting, to applying for jobs and going to interviews, reports Brand South Africa. The Job Advice SA team has also hosted chats on seasonal themes such as job seeker horror stories during October, the month in which Halloween falls.
Vanessa Raath, Tim Barry and Wesley Madziva started Job Advice SA in June 2014, not having met in person. "We all chatted regularly via social media and realised that we shared a common goal – to help people find jobs," Raath says.
Related post: The motivation behind my determination
I spoke to Wesley about lesson he has learned in mentorship. Here is the interview: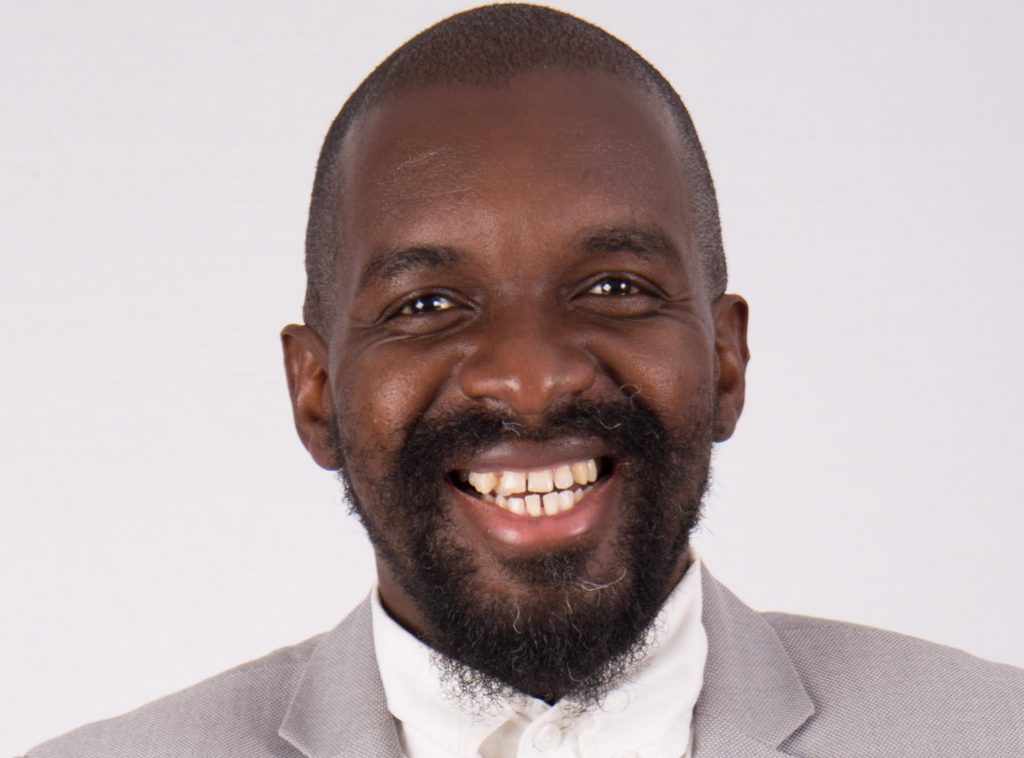 Melissa Javan: Tell us one of the lessons you learned from a mentor.
Wesley Madziva: Some time ago I attended an APSO conference where Billy Selekane stated that one needs more than one mentor in ones life. Though he was not mentoring me, but it was an important lesson I learned.
1. Spiritual Mentor
2. Financial Mentor
3. Health/Wellness Mentor
4. Social Mentor
5. Family/Home Mentor
MJ: What lesson have you learned from being a mentor?
WM: From being a mentor I learned that people rely so much on what they are told and they do not do their own research to determine if those things are so. We live in an age where there is more information on your mobile device than ever before. We need to start questioning what we think we know whether it is so.
MJ: That's so true. Thank you. Tell me a bit about what you do professionally, please. How long have you been doing whatever you are busy with now?
WM: I've been in the recruitment industry for 17 years.
Wesley Madziva is a Social Media Keynote Speaker | HR and Recruitment | Social Media Consultant Trainer. He is the Founder and Owner of #WesleySocial Brand – Empowering Sourcing Geniuses where he works on empowering individuals to master sourcing techniques using social media including creating social media adverts, Boolean and X-Ray sourcing, Social Media Time management, Handling negative comments and rules of social media engagement.
Wesley is also the Head of Social Media, Head Sales & Marketing and Head of Franchise Operations at Express Employment Professionals. Thirdly he is a Business Consultant for 55 Degrees Business Solutions.
In addition to this smooth, hassle free, less hectic life he is an MBA student and when he is not in the mood to do all this stuff mentioned above he goes camping in the bush far-far- far away from the city life.
MJ: How did you find your different mentors?
WM: All mentors have come through professional networking – meeting experts by participating in association meetings, attending conferences and general business functions.
MJ: You said: "All mentors have come through professional networking". Do you have a criteria before you choose a person as a mentor?
WM: Oh yes most definitely!
1. It's all about YOU. Connect with the person first.
2. Do you feel you will get value from them? Recall all mentors do is input, you do all the work.
3. Take time to know them first before requesting mentorship.
MJ: Any advice on how to start doing our own research?
WM: Make Google Your Best Friend – learn its functionalities such as alerts and search strings. Remember the second biggest search engine is YouTube and knowing all this there is a lot of fake stuff on the internet so don't jump to conclusions quickly.
On Google, you can find research papers, PowerPoint presentations, and PDFs on topics across the board but you have to know how to search them.
Thank you, Wesley, so much for that interesting chat. I learned a few things from you.
Thank you readers for popping by. Let me know what you think of the interview in the comments section.