Today I'm featuring Thandeka Miya, a business owner in Gauteng. Before we discuss mentorship, I'd like to give you a brief introduction about this beautiful lady.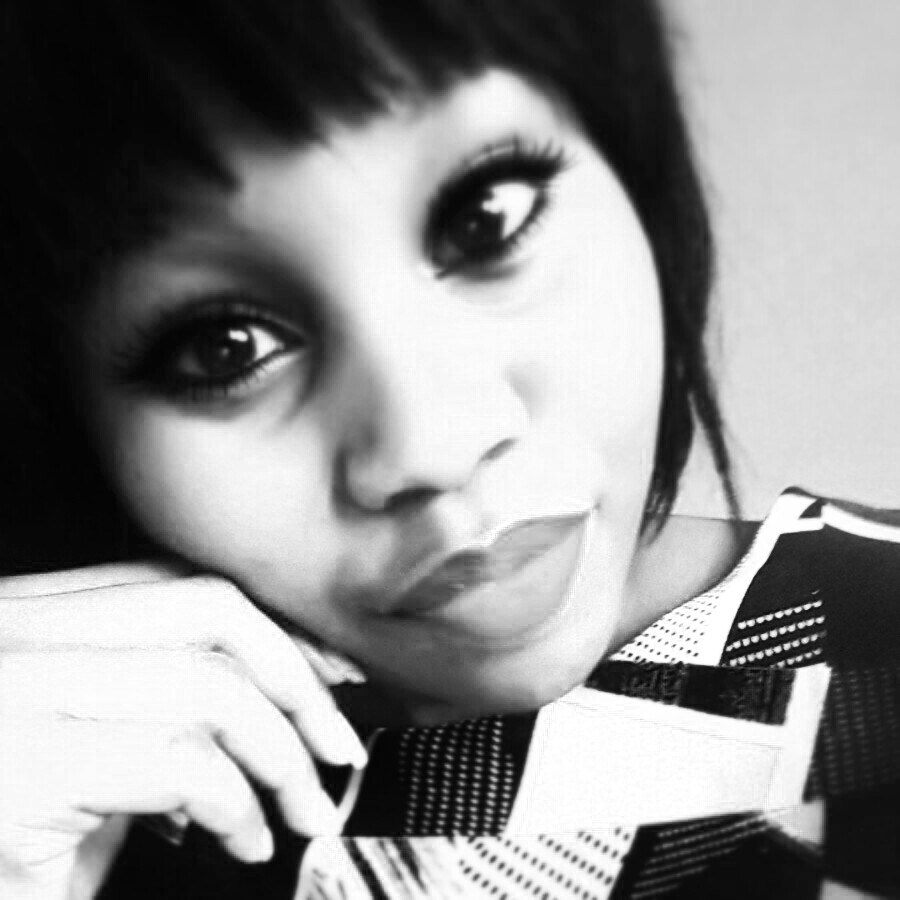 She has a heart of gold and is always willing to help with business-related advice (well at least to me). I feel like she's the big sister I have never met. We met virtually through Twitter chats like #WeTalkBiz. Later she informally became one of my mentors.
Thandeka says she started her entrepreneurship journey in 2010. "I started with my first events company. I didn't have a mentor then."
Since late 2015 she had two different mentors.
When I asked her about mentorship, this is what she said:
"Having a mentor as a young female entrepreneur has been one of the best things in life for me. When I started out in business I didn't have one and so I went into business learning and doing things on my own which was hard – I had no one to hold my hand in the process of growth. Having mentor though has changed how I do things and it's helped me avoid a lot of things that I wouldn't have if I didn't have one."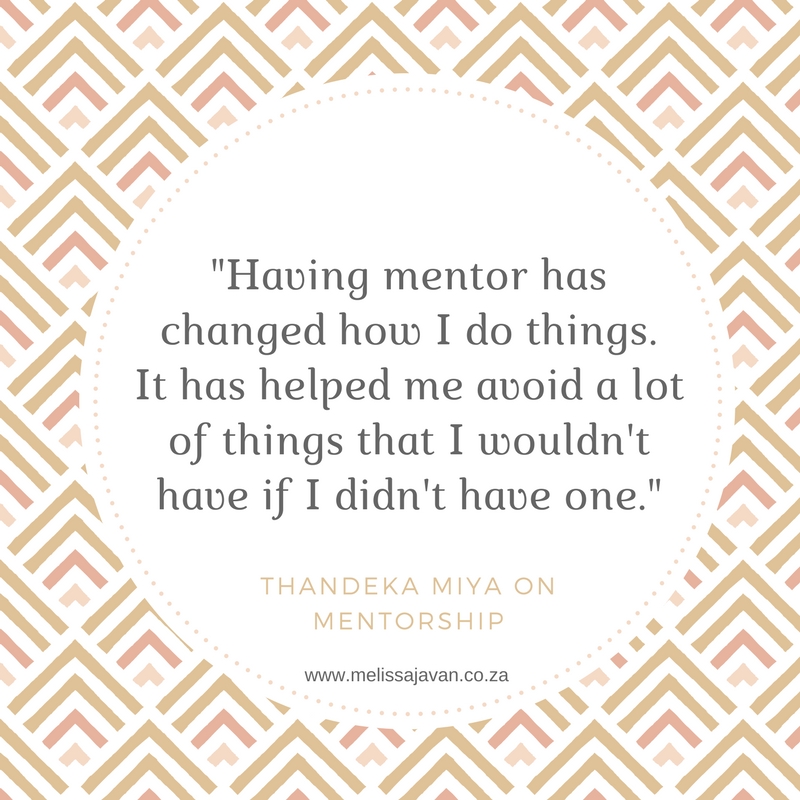 She goes on further to say: "A mentor provides the support one as an entrepreneur need to grow. I've learned a lot from my mentor as she has walked the path before me.
"Having someone who has walked the talk doesn't make my own journey easy but certainly, makes me work harder. In that, I can see that success is attainable no matter how many challenges I face as an entrepreneur but mostly a female entrepreneur. She has imparted so much of her knowledge and I'm grateful for that."
Related post: "My Mentor Taught Me To Work On My Business, Not In My Business."
Here is the rest of the interview I did with Thandeka:
Melissa Javan: What have you learned as a mentor?
Thandeka Miya: Well I wouldn't call myself a mentor but I do help with information where and when I can.  [This is because] I know how lonely the journey can be. I advise entrepreneurs to never try and tackle entrepreneurship alone as it will take it toll on you and that's something some take for granted.
Also, one of the things I always say is that one can't stay a mentee to the same mentor forever – you can only learn so much from that person. When you have a mentor don't leave any stone unturned. Ask all you can in the time you have with your mentor and always respect their time to help guide you as they take off some of their time to assist you where they can.
MJ: Wow. I love how you say a mentee cannot stay with one mentor. How did you realise this?
TM: You can't milk one cow forever, you will tire it down. One needs to expand their mind more to knowledge, plus different mentors teach differently. I personally think a year is more than enough before you allow the next to be your mentor's new mentee.
MJ: How did you meet your mentor?
TM: I met my first mentor at a networking event and we built a relationship from there.
My second mentor, I meet through pitching.
MJ: What does your company do?
TM: I have a property company and our main focus is to use unconventional materials to create prefab homes, restaurants, schools and so forth. Currently, we are working on nano units for student accommodation. All of this is challenging.
I also have an events company and co-own an advertising company with a friend, and I am also working on apps for entrepreneurs.
Thank you Thandeka – that was an interesting chat!
Thank you for reading.