"Keep track of your journey, document every challenge, success story, litigation and migration, that will become your book." – Ndzavi Derrick, author of book Business Tips. To My Daughter.
He calls himself the Accidental Author. Ndzavi Derrick is a mentor who does business advisory. "Business advisory is when you offer advice to businesses or individuals in business which includes mentorship and coaching," he explained to me. He has been doing mentoring for a long time, he says, but formalised it in 2011.
Ndzavi's book Business Tips. To My Daughter is a book filled with lessons for female entrepreneurs with startups – those who want to start a business or are running a business. I found the book easy to read. For example one of the things he discusses in the book is how you should treat your customer and how that links in with advertising your product or service.
On Thursday 6 July 2017, we had a Twitter chat #StoryStation with Ndzavi. The chat was to find out how he experienced his writer's journey. If you missed it, here is the interview I had done with him. Enjoy!
Melissa Javan: Tell us about yourself.
Ndzavi Derrick: I grew up in a village. When growing up in a village, everybody is your uncle and aunt. You must not even question how related you are. It instilled respect. I'm a product of a village… village-groomed, and got caught in a thick, urban life.
MJ: What inspired you to write this book?
ND: Getting questions about business from my lovely daughters Nkateko and Lerato made me do it. They've been business-minded at an early age. They now have launched their own clothing line.
I had to make a choice to either wait for the education system to teach them or to step in and educate them on entrepreneurship. I had no entrepreneurial education when I was young, so I realised that I have to be available for my daughters to educate them.
Yes! Because sometimes the system won't do that necessary teaching. Kudos to you! #entrepreneurship #StoryStation #BusinessTipsToMyDaughter https://t.co/0TCb78THjf

— Phumeza Langa 🇿🇦☀️ (@phumezamzai) July 6, 2017
MJ: That's so sweet. What kind of questions about business did your daughters ask?
ND: Nkateko would ask "But Daddy will I ever be rich by putting coins in the moneybox?" This is after checking how much she has saved. Every time Lerato and Nkateko asked me a business-related question I would pen a topic to write answers in detail.
MJ: "… I would pen a topic to write answers in detail," you said. How long have you been doing this writing?
ND: The writing dates back to 2011 when I relaunched the website. I would write one article and upload it to the website. Looking back to all the answers provided to them I realised that I can't keep it to them only, but can share it to ladies out there.
The thought of writing also crossed my mind after people would ask "when are you writing a book?" I then noticed that I have been writing.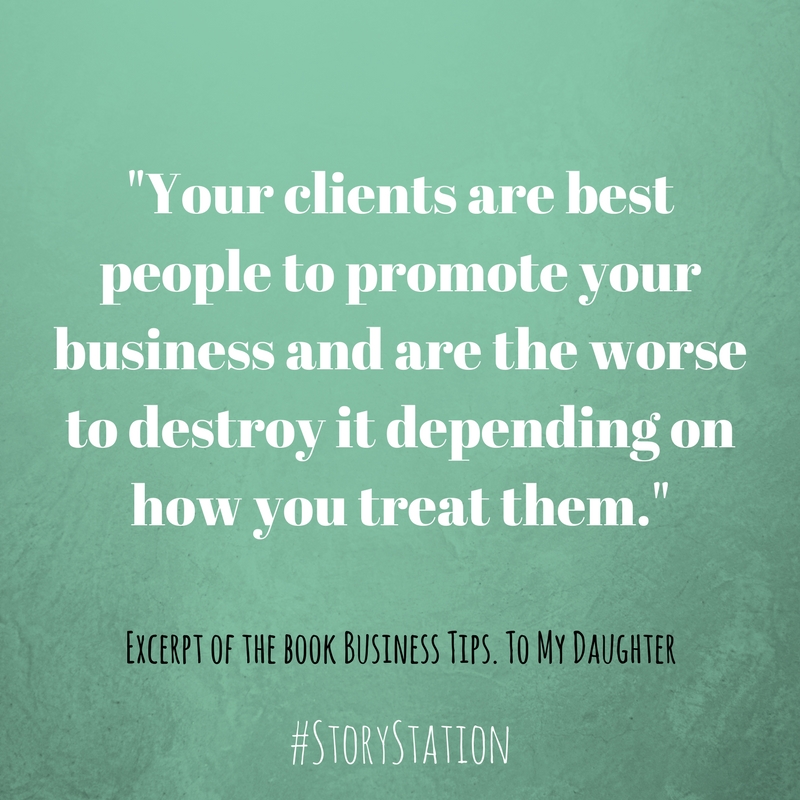 MJ: What is the central idea of this book?
ND: The idea of the book Business Tips To My Daughter is for those owning it to make reference to it daily in their business journey. The central idea is to make information available on business in a simple applicable way.
MJ: Tell us about your research- and writing process.
ND: With this book, it was more of observation on day-to-day conducts of entrepreneurs and redefining the rule of thumb. I spend time digging for answers then compare the answers to one I am certain might be correct, and this happened with tweets.
[Ndzavi has his followers asking him for business advice on a daily basis in which they add the hashtags #AskMentorND or #RechargeMyBiz]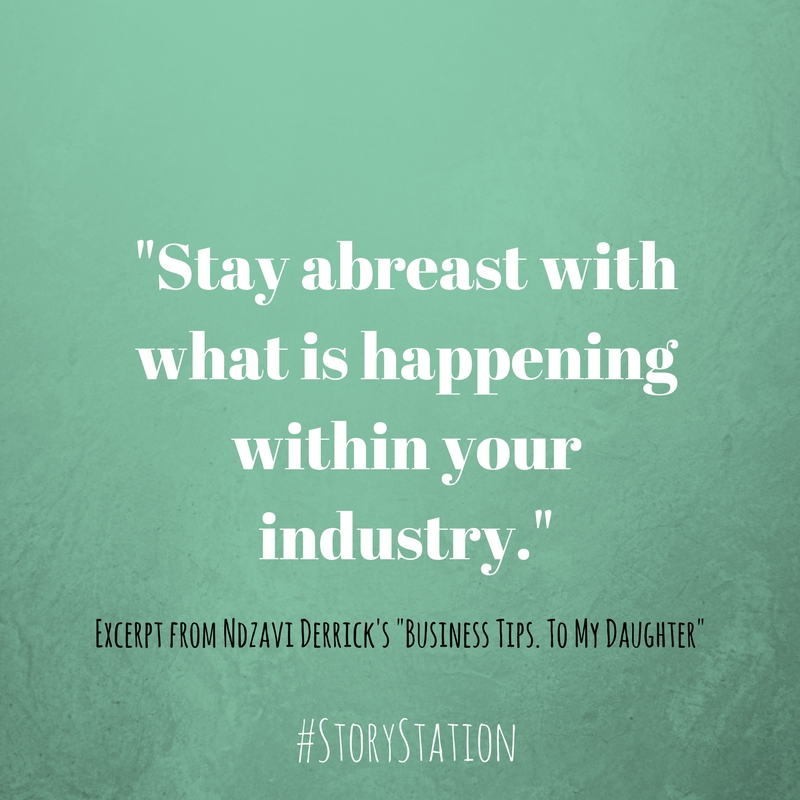 MJ: What two common questions you get asked as a mentor, are answered in this book?
ND: Common questions I get asked are "where will I get funds?" and "are you sure this is a good idea?"
Ndzavi ended off the chat by giving the following advice to business owners: "Keep track of your journey, document every challenge, success story, litigation and migration, that will become your book."
Keep a journal in your bag and on your nightstand for when those thoughts and ideas come.#BusinessTipsToMyDaughter #StoryStation https://t.co/7VPlMK23ml

— Nontokozo Keswa (@LaKeswa) July 6, 2017
Here are some of the participants' tweets during the Twitter chat:
I have been following your business tips on here for a while. I was glad to learn you had put them all into a book.#StoryStation https://t.co/RylcpzubSX

— Nontokozo Keswa (@LaKeswa) July 6, 2017
Yes you should but more importantly stay abreast of the company's trends

— megan du plessis (@shakeface) July 6, 2017
Look at God!!! Thank your daughters for me, I know I'm going to enjoy it 😁 #storystation https://t.co/FI8LH8PTOV

— Thandeka Miya (@MissTmiya) July 6, 2017
We have a research company who collects our data & compares to other incubators. Also read read read #StoryStation

— Ashley Murray (@MurrayAshley) July 6, 2017
I hoped you enjoyed this. Thank you for reading!
Ndzavi's book can be found here.
You can also engage with him on Twitter: @NdzaviD