I've been seeing a lot of blogger friends give a life update and I thought, "hey let me do this".
ABOUT THE LITTLE ONE
This week my daughter (Princess) turned 18 months old. And boy is she a busy bee!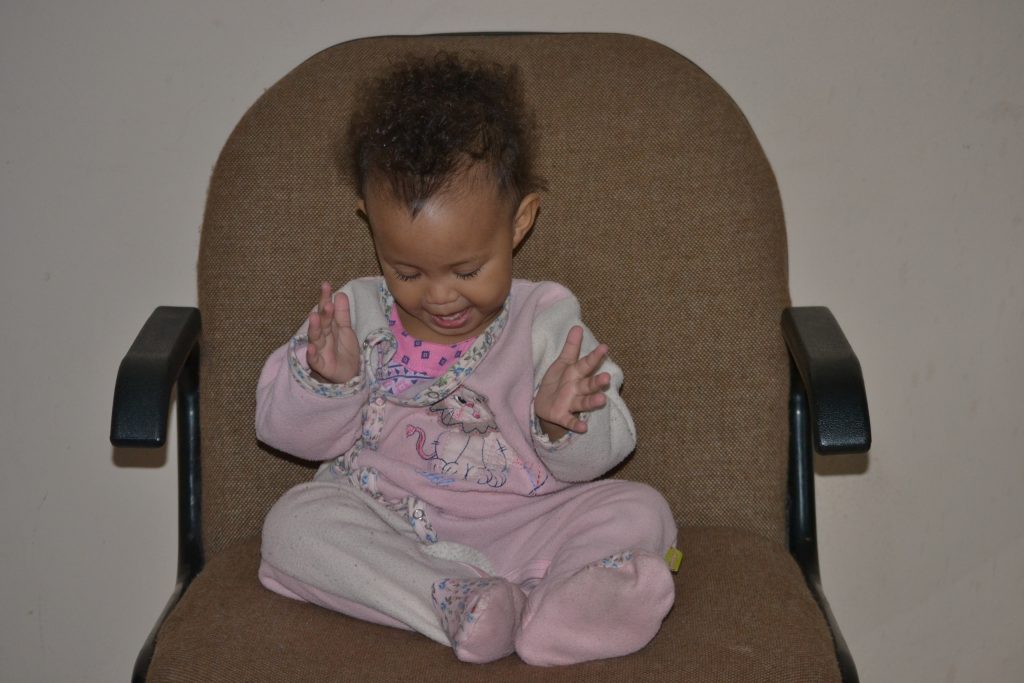 Last night she bathed with her dad. I took her out, but she didn't understand that daddy wanted time alone in the bath.
With her clothes on she tried to climb in again. Eventually when he was done, her clothes was wet.
I realised last night that a child humbles you -just for the fact that she does things like go into your private space, just because she can.
Being on the toilet is also not a private thing any more. The door gets slammed open by Princess.
But this child is really precious. There's nothing like her laugh or her hobble-run.
Okay, my last bits of her naughtyness:
She head bumped me over the weekend on my nose bone. I seriously thought that my nose would bleed but it didn't. Tears streamed down my face- I couldn't discipline her, because she doesn't understand she is doing wrong.
Princess also going through this phase where she takes off her clothes- like onesies or pants or jerseys. It's winter guys but this child is walking around in a t-shirt and nappy most of the time.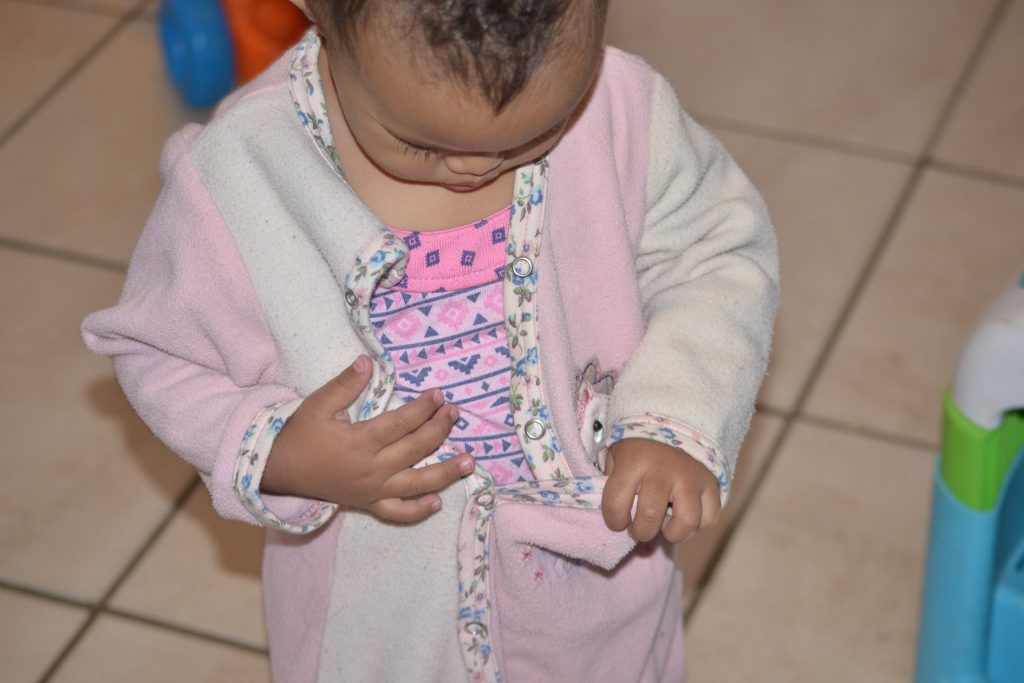 Okay now for the cute things…
She goes to sit on her chair whenever I'm getting her milk bottle ready for her. Then she starts laughing sillyly, because of excitement for the bottle.
She goes to sit on a newspaper (sometimes she fetches the newspaper herself) whenever she sees it's time for lunch or dinner.
After being done with the food, she brings the bowl and says "ta!"
Oh ja, I only get a "momma" whenever she wants more food to eat. She knows I am "mommy" even if she never calls me that. Her father gets called "daddy".
MARRIED LIFE
Husband is doing good. We are still finding out about each other's history. We recently discovered things about our childhoods – told each other new (old) stories.
For those of you who don't know, my husband and I have a 20 year age gap between us. If you are wondering if I am mature and husband is immature, well, keep wondering.
I sometimes don't know why we love each other, we just do.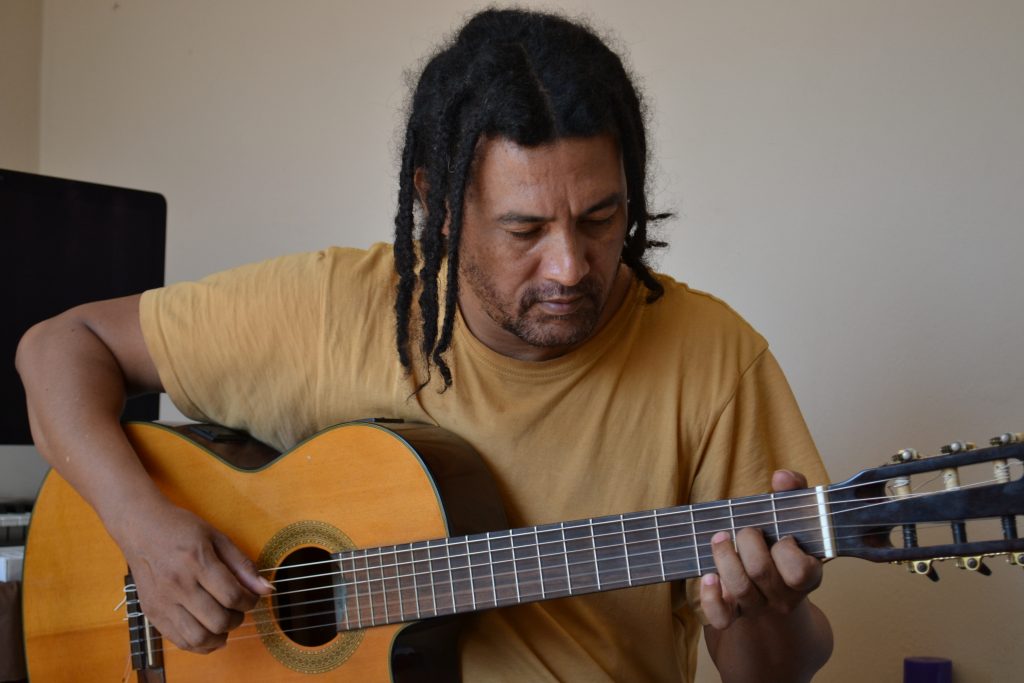 I don't like talking about my partner – years ago when we started dating, I knew he was my The One. I made a decision to not talk about our relationship to friends – you know how you would complain to your friends about certain things?
Well, my friends don't know about things I don't like about my husband. Like him combing his long hair (it's waaaaaaay longer than mine) and leaving some of it on the floor or all over the place. Urg!
Anyway, Hubby has a show this weekend. He and a friend is mixing poetry and music.
WHAT AM I READING AND WATCHING?
I got an ebook from Ndzavi Derrick, a mentor recently. It's called "Business Tips. To my daughter." It's a book for female entrepreneurs. I'm enjoying it, because it is an easy read and the tips are actionable.
I will give more about it in another blog post.
I also got the book "Kasi Nerd" by Tebogo Ditshego. Yor, this one reads like a youth television series playing off in my mind. It's very intriguing.
The websites I visited a lot is of Mattie James and Meera Kothand.
Meera is an email marketing expert and also gives new bloggers advice on how they can monetise their websites.
Mattie (my hero) is a stylish blogger who teaches you how to make a living by being yourself. She also talks about finding your hook and the importance of bringing value.
My favourite podcasts to listen to is #TheThreadedExchange of Siya Beyile on Cliff Central and the ladies of the Being Boss Club. These podcasts shares the journeys of entrepreneurs and also give insights on entrepreneurship.
Shows I watch on YouTube include PapCulture SA, Sibu Mpanza, Gary Vaynerchuk and The Pursuit. [I do not have a television set.]
LASTLY…
My birthday was on Monday 19 June. I turned 30 years old. My friend asked me why didn't I do anything birthday-like when I told her I was just home after taking Princess to the clinic for her measles injection.
Well, for me it was just good to for once be at home – to not work on my birthday. Yes, I didn't buy myself an ice cream cone nor did I have a birthday cake, I still had a good birthday.
Plus my brother and one of my cousins phoned me and to sing "happy birthday" to me. I don't think that tradition could ever get too for me.
What has been your favourite moments this month? Please share in the comment section below.