I don't know if it's just me but I like watching people.
For example I used to watch people at night clubs. A lot of them seem expectant, like they are expecting to meet someone that night.
I have been at that stage too. You expect someone to talk to you and make a connection. Heck, I even met some new people in the ladies' bathroom while we check if we still look good. [If the bathroom looks very nice, you take some photo's with your friends.]
I am not saying everyone going to a night club is expectant. Some just go there to dance and drink with friends.
The same thing goes for being at a business event. A lot of us go there to network and meet new people, possible clients. But are you one of those that are a bit shy and expectant that someone might talk to you first?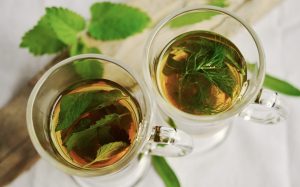 I have to talk to people, because I am a journalist. No matter how shy I am, I have to mingle because I might meet someone and find a new story for the publication I work for.
LET'S TALK NEWSPAPERS
I wrote a story this week on the Pocket Reporter. It's a new cellphone app designed to help cadet journalists of the community and grassroots level.
So basically, it helps you get information for the story you are working on. For example, the app gives you questions that you can fill in while working on the story. This way you will have efficient information for your story.
Are there apps that help you talk to someone for the first time? I don't know.
I do know that approximately 28-million people read independent publications. This is according to the Association of Independent Publishers in South Africa. The organisation says their members print more than 7-million (7,000,340) copies publications like newspapers per month.
So this means A LOT of people in the country reads community and grassroots level newspaper.
I have worked at a newspaper as a journalist and I have realised that a lot of people want their stories to be told. A lot of people want to be listened to. A lot of people want to read others' stories, especially if they can identify with the person in the story.
WHAT'S MY POINT?
Newspapers or any other publication like a church or company newsletter being printed, shows us that there are stories to be told.
While being a journalist I always heard the term "everybody has a story to tell".
So whether in a night club or a business event, you have a story to tell AND someone else has a story to share. Holler!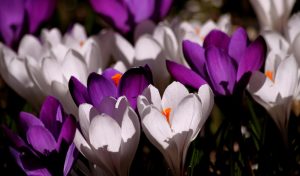 HOW TO GET SOMEBODY'S STORY?
I often start my networking sessions at an event with a question that could come off as dumb. Like, "are you also an entrepreneur" I would ask the person next to me.
I saw Christopher Barrat's video on Tedx Talks. He says (successful) networking can be placed in four categories: 1- Know. 2- Like. 3-Trust. 4-Buy.
In his talk, Barrat says you have to be interested before being interesting. That's why the first two categories are important.
"It's about how you make them feel [referring to the people you are networking to]," says Barrat.
"Be fascinated by them."
If you are fascinated by them, chances are that they will start to like you. Once they like you, they will trust you.
Once the trust is there, this person (or people) will buy into you or [buy a product/ service] from you.
So whether you are a business-person or just someone who wants to meet new people, try expecting something different.
Instead of making it about, thinking "someone might talk to me tonight" – rather go and be the first one to talk, then try finding out someone else's story.
Introduce yourself and get to know someone. Then follow Barrat's steps.
To find out what else Barrat has to say on networking, watch this video:
Have you done any networking lately? How was it? Do you have any tips on meeting new people?
PS. I have been focusing on the theme "what I learn as a journalist" this week after joining Sam Posselt's #rsabizblogs Challenge. Sam is the co-founder of SA Biz Chat, a network that connects brands and bloggers/ small business owners. Today is Day 6 of the Challenge. Today's theme of the challenge is "anything goes".
Thank you Sam for the cool tips you send via email.