Hello, goeie dag, molo, dumelang, awé, Asalamu Alaikum, sawubona, Shalom
Welcome to my blog.
I am Melissa Javan, creator of Mel's Postbox. For those of you who know me, I previously did my blogging at www.melissanel.wordpress.com. I recently got my own blog domain name. The aim of my blog is to share stories, tips relating to life and/ or entrepreneurship, and also to help people to create better content for their websites or newsletters.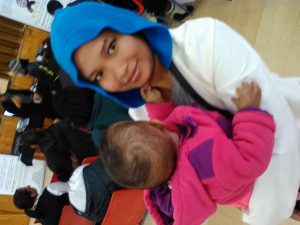 Married Javan, I am a South African journalist and content producer by profession. I became a journalist, because of my love for storytelling.
So far it's been an incredible journey. I started blogging in 2011 while reporting on the 17th United Nations Framework Convention on Climate Change (COP17) event in Durban. I was working for an independent grassroots newspaper, Cape Flats News then. While on my journey as a blogger, I encouraged some of my female media friends to join me, to give people insight to our careers and thoughts in general.
I stopped blogging after I moved to a new province and job in Port Elizabeth. I started taking blogging seriously in July 2016.
Anyway, I am also the mamma of a 0 year old (currently ten months old) daughter and stepmom to a beautiful, talented chef, who is in her early 20s.
I speak a little South African, because my mother tongue is Afrikaans and I am surrounded daily with friends and colleagues who speak isiXhosa and Setswana.
My interests include entrepreneurship, food, music, travelling, but most importantly women (especially mothers) who inspire me. I love hearing stories of how people become successful despite their challenges like living in an impoverished community.
I hope to inspire you, or make you laugh – while you read about my (and others') journey.
Thank you for visiting my site.
Regards,
Melissa Javan
PS Connect with me via email melissajavan1@gmail.com
or Twitter @melissa_nel
or Facebook page: Mels Postbox.