Many of you who follow me on social media will know that for the past two weeks I've been on a road trip with my husband and our one-year-old daughter. We drove from Johannesburg via Richmond to Cape Town.
Two weeks! I hear you cry. I've even had people at my workplace telling me when I returned last week that they thought I had resigned. Who takes a holiday that long, in September nogal?
Well, we did the same thing last year at the end of September, because of my husband – a musician and music composer – who had a few shows in Cape Town.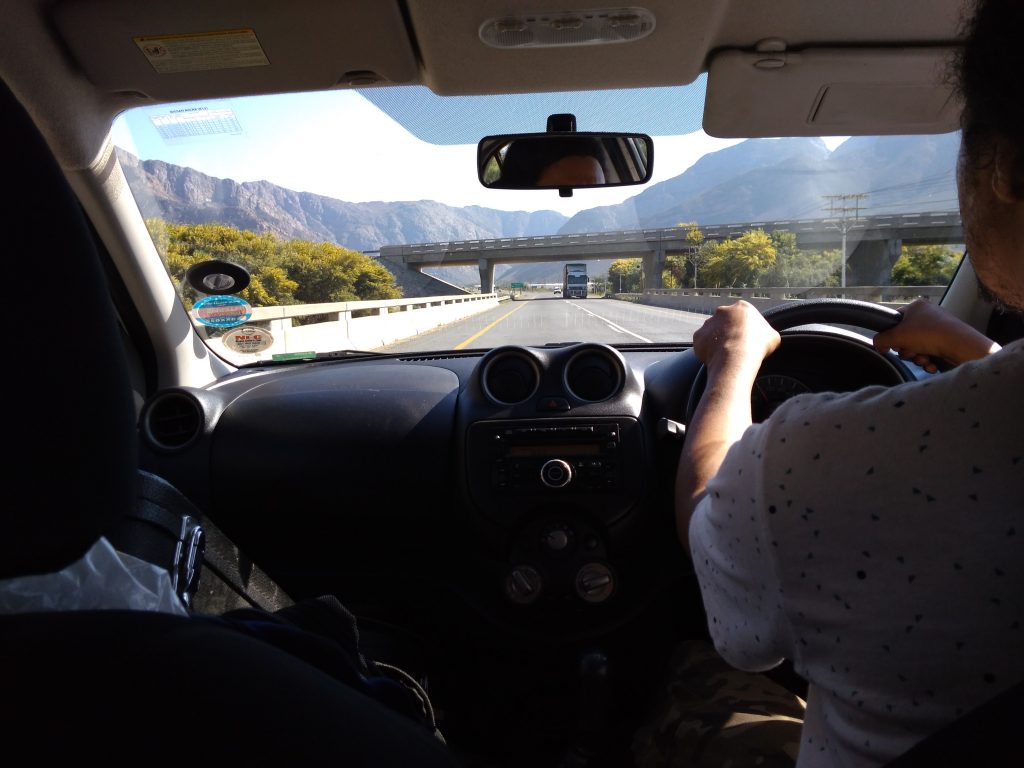 For us, it's a cheaper (and less stressful) option to drive up with our own car and have the transport when we're in Cape Town. We're both from the Western Cape, so we're bound to meet up with friends and family or former colleagues.
So this blog post is going to be a tad different: I've asked Leslie Javan (my husband) about his experience of our #travelandgigs road trip. Wait, I should actually call it a tour, right?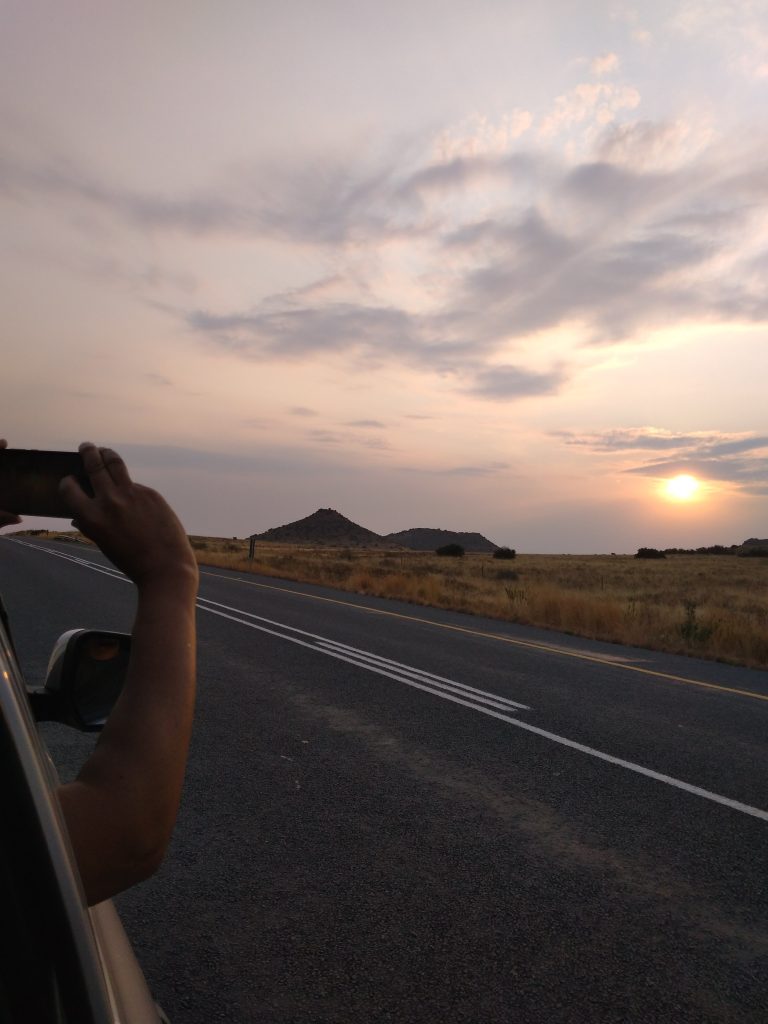 The itinerary:
21 September – leave Johannesburg
22 September – leave Richmond (this was a pit stop and stay over spot), arrive late in Cape Town
23 September – gig of the organisation Stigting vir Bemagtiging deur Afrikaans in the morning at the Artscape Theatre Centre; 80th birthday party (an evening affair) in Kleinmond (Leslie performed here too)
24 September – in Piketberg with family and friends for a funeral
25 September – rest
26 September – practice and networking with musician friends
27 September – A day with our daughter (the eldest who lives in Cape Town) + networking with musician friends
28 and 29 September – networking; also we met up with some family members (we would've had shows on these days too, but it was cancelled)
30 and 1 October – shows at Tulbagh Arts Festival
2 October – left Cape Town for Johannesburg and we arrived on 3 October; rested on 4 October. I was back at work on 5 October.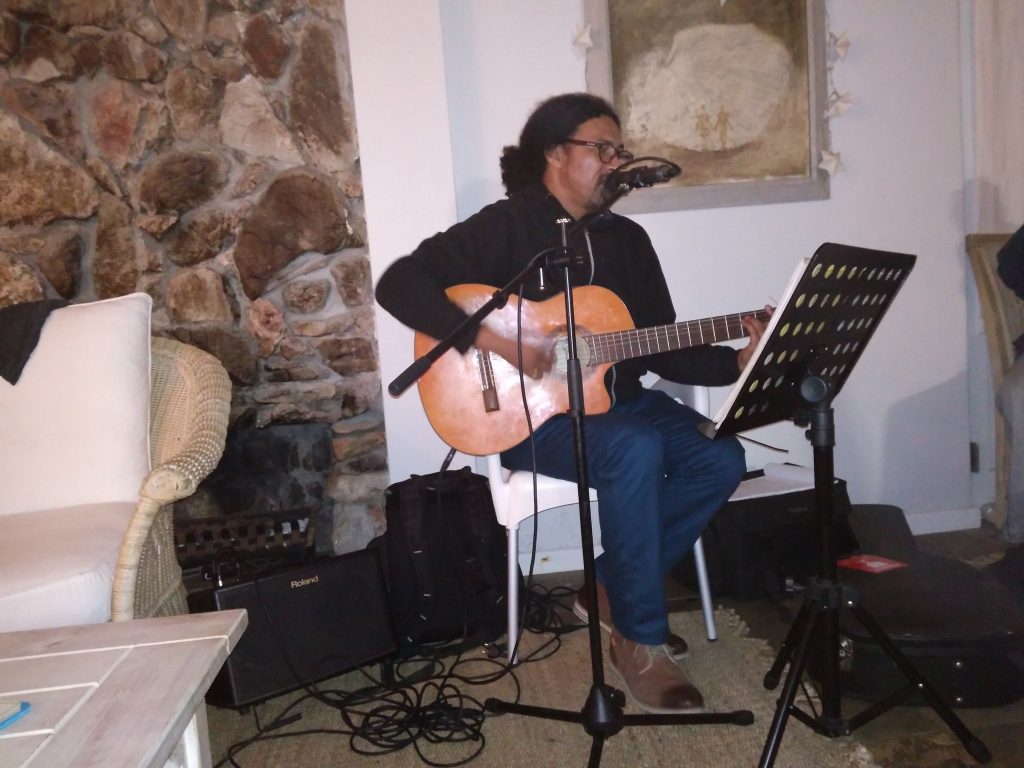 Here's the Q&A I did with Leslie:
Melissa Javan: Okay, so tell me how was the trip, in your opinion?
Leslie Javan: The trip was lekker (good), a bit tiring as usual with trips like these because you drive long hours with the car. It was good though, a beautiful experience.
MJ: Tell us what you did on this trip?
LJ: I made some music, had some business and pleasure too. I made music for a lot of people – I performed at a young lady's birthday party. She turned 80 years old. It's the mother of a Facebook friend of mine. Lekker mense (good people). I hooked up with Loit (Sols), made a bit of music with him and did a little planning for a future project together.
MJ: What do you mean by "made music"? Explain that process.
LJ: With me and Loit now?
MJ: No, you said you made music for a lot of people. Explain that process.
LJ: I had several concerts, which I call the Slap riem Konserte. It's concerts that are hosted at people's (fans') homes. And then I created music – I came home with four new tunes I wrote. I've recorded them in the meantime.
MJ: What lessons have you learned on this trip?
LJ: (gives a long pause)
MJ: So you didn't learn anything?
LJ: Ja, I learned patience. With Mira (our one-year-old daughter) who was with us, you have to learn patience, especially when we drive and she performs (throws tantrums). You also have to have patience, because, between every town, the next one is a far distance. To prevent myself from falling asleep, I sang my new songs (tapping fingers on the steering wheel, I've seen him doing that) because the radio often doesn't have signal and our CD player is broken. So I had to keep myself entertained and occupied my mind while I was driving and you guys were sleeping.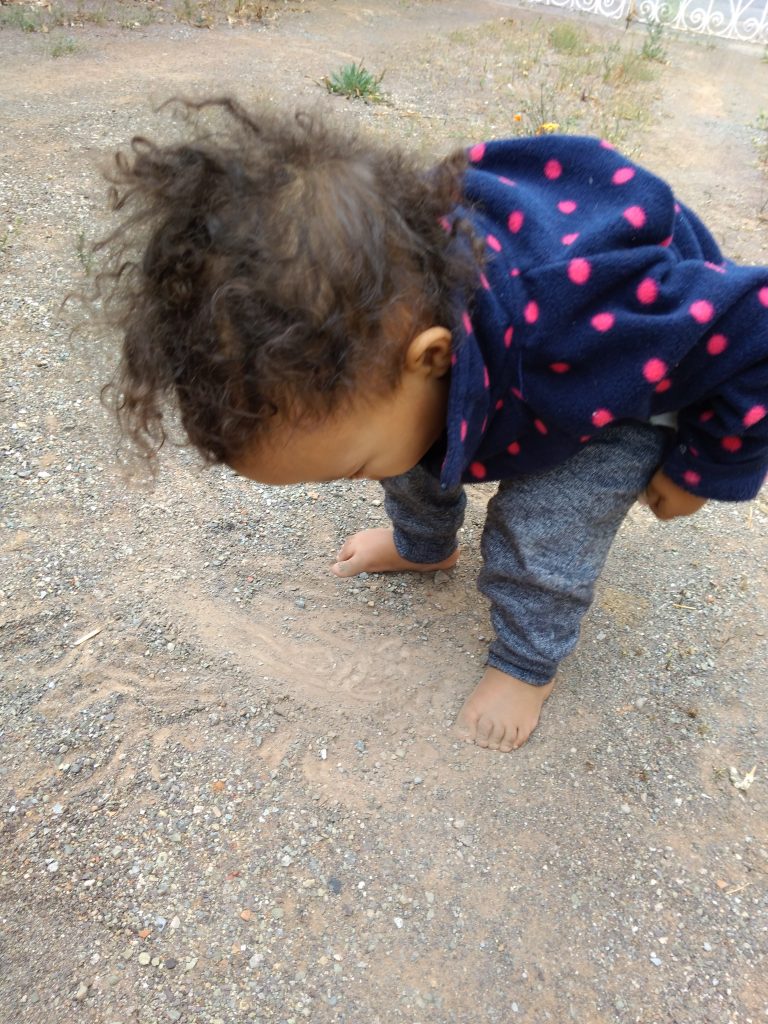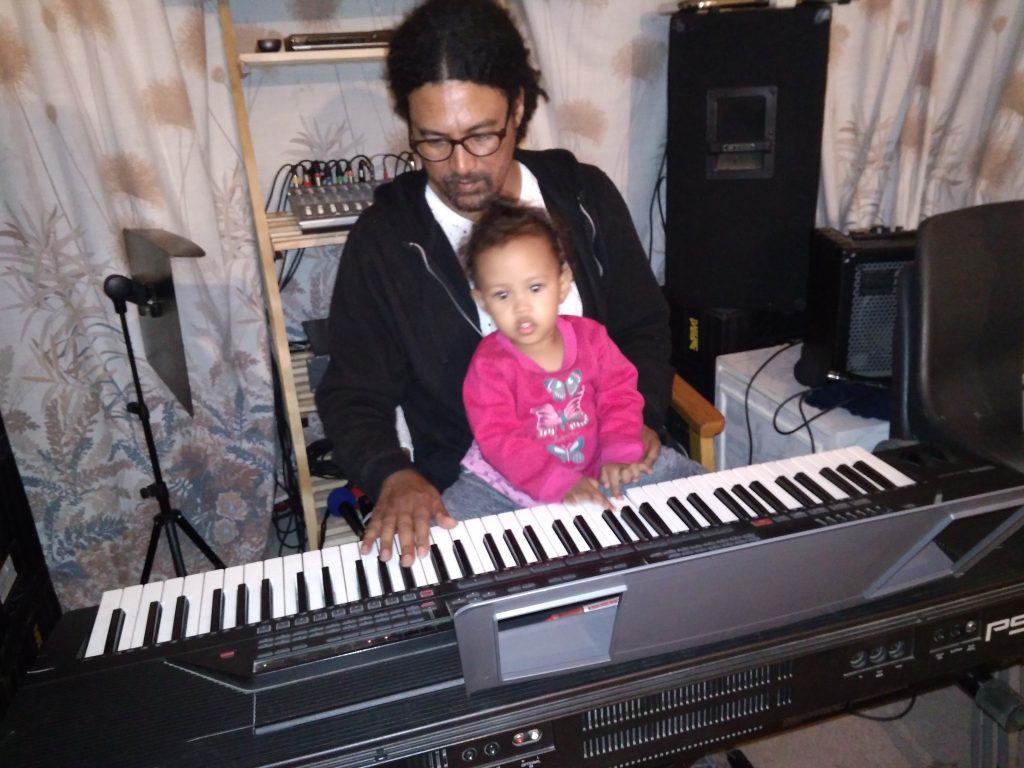 MJ: Is there anything you would've changed around this trip?
LJ: No. It was alright, I enjoyed the trip. I probably would've liked to have done more shows, to have made more money. Three shows were cancelled on me; actually, it's postponed to December. I would like to make more money in December just before Christmas so that I too can hang up my sock to get some gifts when Uncle Santa comes to visit.
MJ: You said there were shows cancelled or rather postponed. What would you say are the other challenges for you as a businessman?
LJ: The challenges in this industry are many-fold, understand. First of all, I'm busy trying to implement a different type concert, because I don't fit in with the bigger concerts of white Afrikaans music market that people run. I know that a lot of people still disagree with me on this.
The idea is to have small concerts and to work on new albums.
The music I write is different to the normal Afrikaans mainstream market. It's difficult to get accepted as an artist because of my skin colour and the music I write. Luckily there are people of all backgrounds in South Africa who don't mind my skin colour and appreciate my music. These people, in my opinion, form part of the new South Africa that everybody is talking about. Hulle is lekker mense (they are cool people).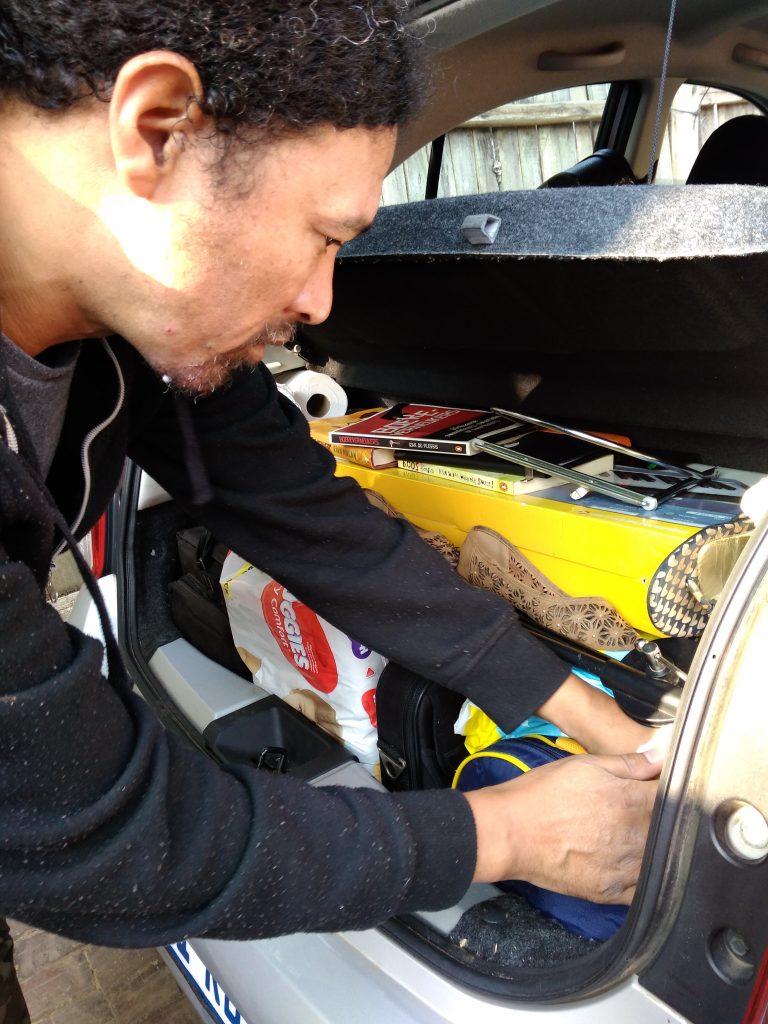 MJ: Are there any challenges around a road trip like this where you have these small concerts?
LJ: You need a sound system. Luckily, I used a friend's amp, but I need a system like this. So with the next trip, I need to have my own system which costs about R8000. The first challenge is that I have to get one end of October because I have a show in Pretoria. The biggest challenge for me is sound. There where you go, people say they have sound but then they have a little hi-fi system that plays CDs and you can't plug (your guitar) in there.
Also, it would be ideal to drive with a 4×4 bakkie, where you can put the sound system at the back with other bags and clothing. Then we would have more free space (where we sit). While we were driving the car was packed full. Shame arme karretjie (poor car).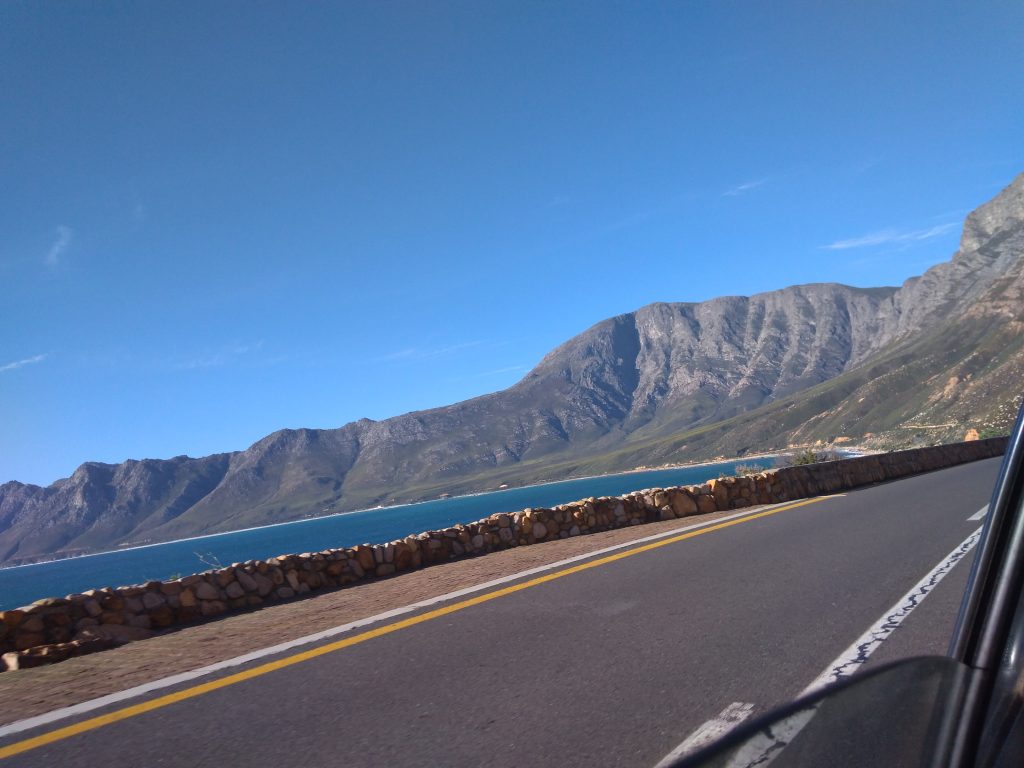 MJ: Any highlights you've had on this trip?
LJ: The highlight for me was when we got to the other side of Worcester and I realised that the house keys are in Cape Town. For me, that was an anxious moment.
In terms of highlights in the sense of highlights, are seeing family and friends again, was good. It was under sad circumstances to see family at my cousin's funeral but it was good to see and connect with people.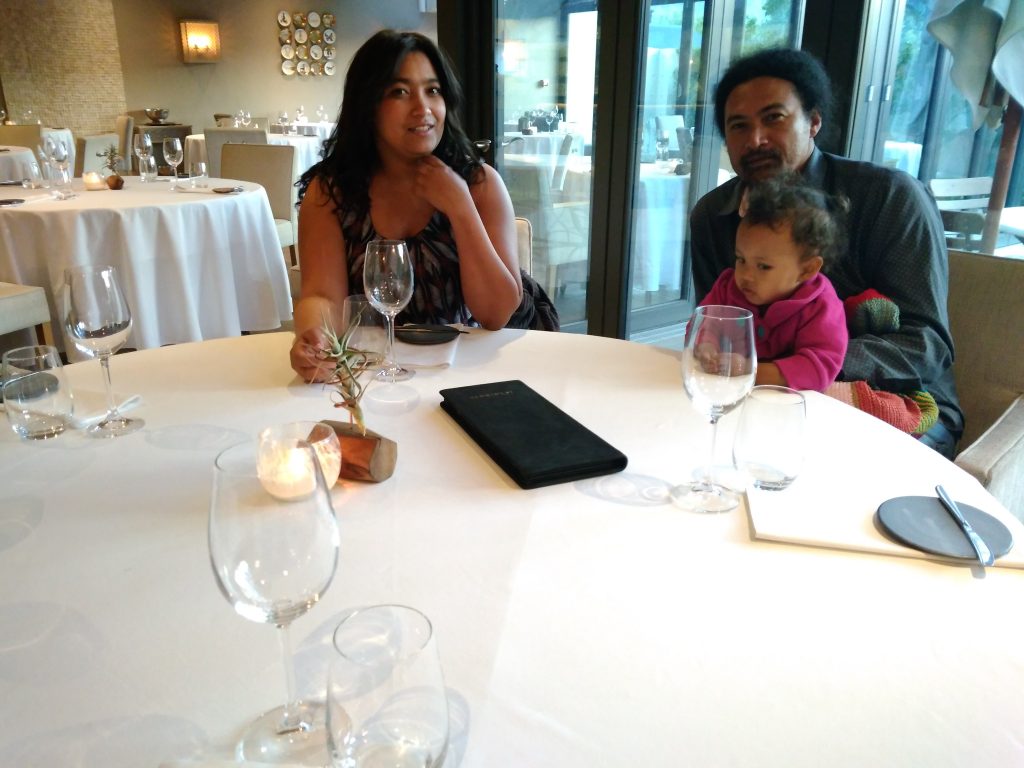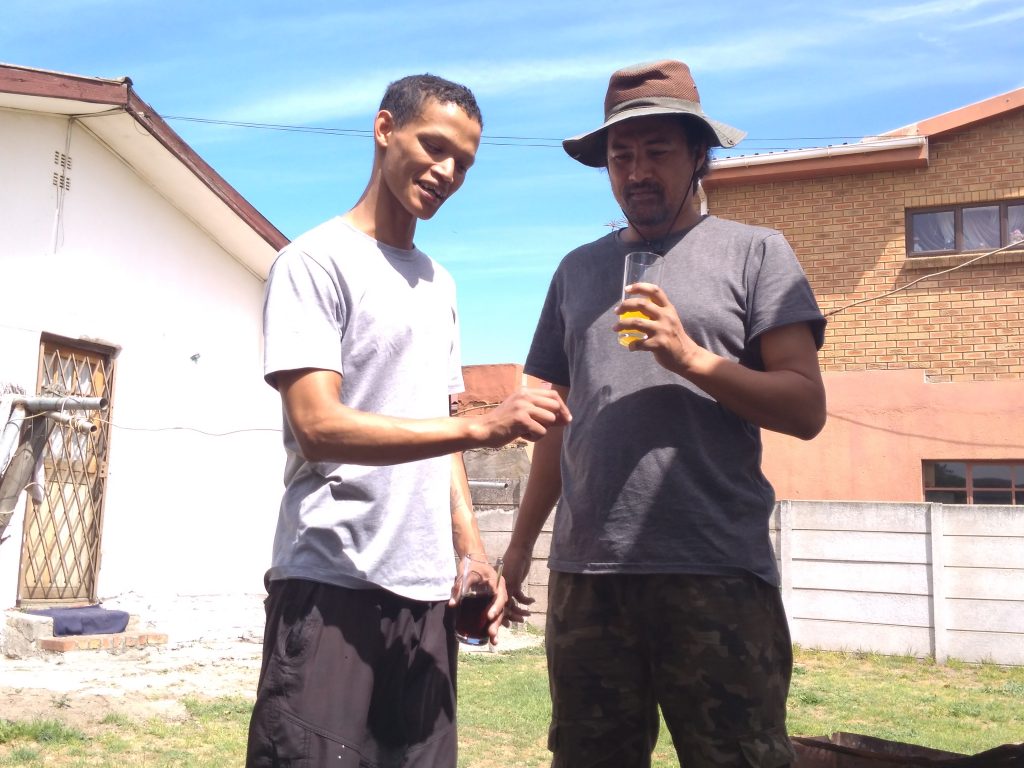 MJ: How did you prepare for this road trip?
LJ: Psychologically, mentally and physically.
MJ: How?
LJ: I thought a lot about this trip beforehand. For example, I prepared myself for the traffic by checking out the roads.
A trip like this is normally a way for me to get away from my routine at home – to do music every day and to do editing. I get away from that comfort zone and I go on the road.
I see things on the road and write (songs) around what I've seen. I come home with new material.
Thank you, Leslie, for your time and for sharing your journey with us. If you have any questions for Leslie, drop a comment below.
You can listen to Leslie Javan's music on Soundcloud, here.