I've seen people talking about a bucket list, but here's the thing: let's share some things we have already done.
I thought I'd make a list of things that was once scary to me. Some of the things on my list was just fun things to do.
My number 1 would be moving out of my parents' home before I was ready.
Number 2 would be "getting retrenched" – which led me to move out of my comfort zone (my parent's home) and go work in another province.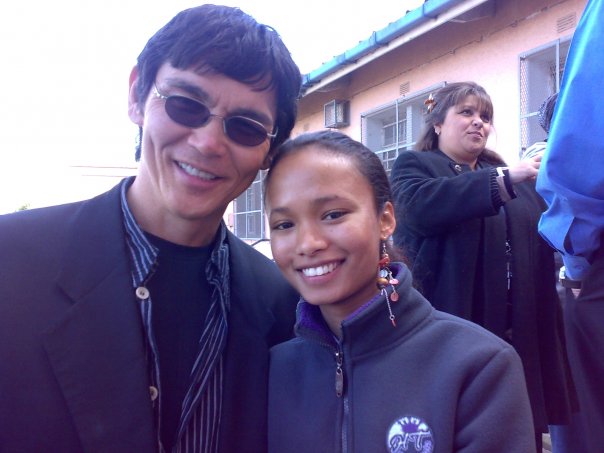 Number 3: Fly in an airplane.
I know this might be corny, but there's actually people in my family who has never flown before.
I had my first flight from Cape Town to Johannesburg when I was sponsored for a work trip. This was twice in one year.
The second trip I went to Durban. I learned you should chew gum when the plane takes off or lands.
Number 4: I was once the lady with the screaming baby.
A woman asked to swop seats just before we took off with the plane last year. Our Princess was six months old.
I learned putting in olive oil and cotton wool in her ears helps.
There's another trick: take-away coffee cups with a wet clothe inside it. It helps to hold this against a baby's ears.
And no, she didn't want to suck on my breast at the time. For me her screaming (I didn't use in olive oil then) was the scariest thing.
Number 5: I had a tour guide on two occasions while being on media tours for work.
It is the most awesome thing as a traveller – to have a tourguide. You learn a lot of history and quirky facts about a place when you have a tour guide. It's definitely on my bucket list again.
Number 6: I ate Ethiopian food and I was one of the bridesmaids in an Ethiopian wedding years ago. I also saw how they made cheese with sour milk.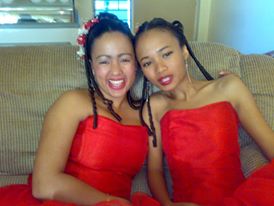 Number 7: My husband is a music composer. I actually helped him write a song – this was the theme song for the Vlug Na Egipte television series. He was stuck so I gave him advice that helped him write the song's lyrics.
Number 8: I've been to music festivals like OppiKoppi (I was actually highly pregnant when I attended this; it's not advisable) and Rocking The Daisies.
Number 9: I was a host of a Twitter chat where I taught the participants of #SABizChat on how to write like a journalist.
I have also talked at a school in Bridgetown (I think it was there) about my career experience as a journalist. This was when I worked on the Cape Flats.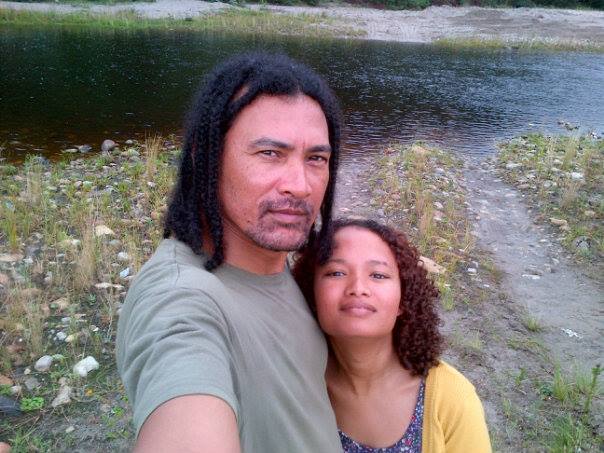 Number 10: I have lived in three beautiful provinces in South Africa – this is the Western Cape, the Eastern Cape and Gauteng (currently). I travelled by car and bus mostly.
Number 11: I was in a long distance relationship before I got married. We dated six months, got engaged and then six months thereafter got married.
For a year of dating we lived in two cities. Our first year of marriage was also long distance. He lived in Johannesburg and I lived in Port Elizabeth.
Number 12: (Bad girl moment; this is not advisable) I once took alcohol in my bag to a youth church service. The alcohol we drank after the youth church service at someone's house.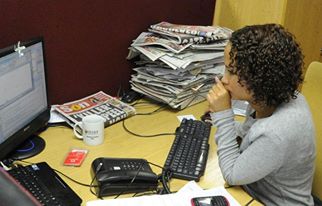 Number 13: I once did a story "I want teeth for Christmas".
A guy in Uitenhage wanted false teeth for Christmas and told the newspaper I worked for about it. A professional saw the story and he willingly made teeth for this guy – for free.
Thereafter I got a lot of requests on the street of people asking me for teeth. Mostly older aunties asking me. I learned you cannot help everyone.
Number 14: I recently played PR for someone – I got this person to tell his story live on a radio show and a lifestyle television show. He send his excitement via WhatsApp and of course I was excited about it too.
That's all folks – FOR NOW. I nominate Leolynn Smith, Karin Londt, Just Ella Bella, Susann Deysel, Heather Step, Emanuel aka Manni, Enricoh Alfonzo, Venean Bosch, Shaveh Feder and Amanda Cooke to give me a #ReversedBucketList please.
You can do this (OR NOT) and nominate whoever you want. The list can be as long as you want. Please let me know when you have posted your list. I'm waiting!!!